Contact us
: 0086-21-61182423
: 0086-21-61182425
: Room 301,Unit 6,lane 2500,xiupu Road,Kangqiao Industrial Area,Pudong New District,Shanghai
Thread futures bucked the market trend analysis that follow spot
Posted:2013/6/25 5:17:53
June 21, the domestic stock index futures a "pathetic", and rebar futures bucked the market trend, strong gains. Analysis of the industry in the short term were flat steel stock, inventory cleanup policy face overcapacity message, coupled with technical support demand and other factors are threaded futures upward trend. But the person also pointed out that the late return if the decline in the spot market, the futures market may still fall.
Throughout today, the domestic stock market, futures market, how a "miserable" Zile. Fell yesterday to undertake the trend, coupled with overnight U.S. stocks and commodities fell, stock index was down nearly 2%, and then gradually move up, but not yet closed meteoric rise, and finally closed down 0.52 percent. Futures market, silver maintained limit to close, although the open limit gold plate, or it is still as high as 3.18%; addition, rubber, coke, soybean meal and other varieties fell over 2%.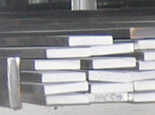 Today, the rebar futures appears to be more "alternative", the opening of the 1310 contract Dikaigaozou Lo afternoon easy 3500 yuan / ton to 3,520 yuan / ton between the shocks, and finally closed at 3516 yuan / ton, up 0.95%. Hand positions increased 89,000 to 1.88 million hands, traded 5,429,000 hands.
It is reported that since the beginning of February this year, threaded futures intraday record 4,298 yuan / ton high, they start to fall, far more than in April. Not long ago (ie June 14), but also on the record intraday 3,382 yuan / ton, the lowest level, when the decline has reached 21.3%. And in the week (ie, June 17-21) of the five trading days, are doing well.
On the technical front, threaded futures prices rebound in demand. Secondly, he also pointed out that, at present, there are many people watching rebar futures reversed, and thus involves making more and more money.
Meanwhile, industry analysts believe that the recent inventory of excess capacity cleanup news, boosting the thread futures higher. It is reported that at present, "to resolve the overcapacity contradictions overall program," was being drafted, the National Development and Reform Commission and the Ministry this also issued a "Circular on resolutely curb serious excess capacity blind expansion of industries," which requires all iron and steel, cement and other industries with excess violation capacity to clean and inspect for illegal items, does not allow for approval, filing and provision of land, environmental assessment and credit support.
The message also stimulated the spot market, at present, domestic steel prices are relatively
strong, while relatively strong stock market performance, turnover is also the release of the previous month, the recent stock market performance of the same thread futures rose to become one of the driving force.
Data show that since last weekend Tangshan billet prices rose 50 yuan / ton to 2,950 yuan / ton, after this week, remains upward trend. As of the 21st, the local billet price has exceeded 3,000 yuan / ton to 3,010 yuan / ton. Insiders said, "holds many lessons for little tight market resources, support the formation of market prices."
At the same time, local steel prices also showing a different rate of rise, as of June 21, steel composite index is displayed as 126.97 points, up 0.47 percent than the previous week.
According to market feedback, the more stable parts of the transaction, but due to bad news
at home and abroad gathered, causing some businesses lack confidence.
If the demand is difficult to post sustained release, resulting in spot prices down, the futures market or down again.
Copyright © 2011 by Shanghai Katalor Enterprises Co., Ltd. All rights reserved