Contact us
: 0086-21-61182423
: 0086-21-61182425
: Room 301,Unit 6,lane 2500,xiupu Road,Kangqiao Industrial Area,Pudong New District,Shanghai
JIS G3125 SPA-H Weathering Resistant Steel in China
Posted:2017/6/21 2:45:30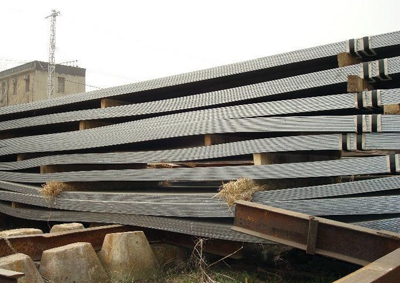 Shanghai Katalor steel offer JIS G3125 SPA-H Weathering Resistant Steel in China,as a steel supplier.
SPA-H resists the corrosive effects of rain, snow, ice, fog, and other meteorological conditions. The surface of the metal SPA-H can form a coating of dark brown oxidation, which inhibits deeper penetration, so SPA-H steel saves the cost of need for painting and costly rust-prevention maintenance over the years.
JIS G3125 SPA-H Delivery conditions Can be Hot Rolled, Cold Rolled, Normalized, Quenched, Tempering, Thermal Mechanical Control Process (TMCP) .
JIS G3125 SPA-H Application is widely,JIS G3125 SPA-H Corten steel widely used in air preheater, economizer, railway carriage, containers production, bridge building, construction and so on.
JIS G3125 SPA-H Service:
Shanghai Katalor steel can produce more than 10,000 ton SPA-H steel plates in stock each month. As with all our steels, our plates come with mill test certification, stampings and fully traceable. We can arrange for a variety of tests to be performed on the material if specified.More about JIS G3125 SPA-H Weathering Resistant Steel in China,contact us now!
Copyright © 2011 by Shanghai Katalor Enterprises Co., Ltd. All rights reserved