Contact us
: 0086-21-61182423
: 0086-21-61182425
: Room 301,Unit 6,lane 2500,xiupu Road,Kangqiao Industrial Area,Pudong New District,Shanghai
EN10130 DC01 Cold Rolled Steel Plate Processing Method
Posted:2017/4/1 4:16:40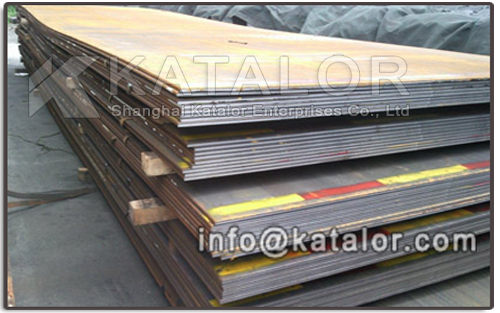 DC01 is a cold-rolled steel plate, and there also have a definition in GBT5213-2008 cold-rolled low-carbon steel plate and steel strip. EN10130 DC01 is made of ordinary carbon structural steel strip. After this kind of steel plates made of cold rolling,the thickness of steel plate is more than 4mm.
DC01 Cold Rolled Steel Features
EN10130 DC01 has high strength, bright surface but poor toughness and solder ability, relatively hard, crisp.
EN10130 DC01 Chemical Composition:
C: ≤0.12
Mn: ≤0.60
S: allow residual content ≤ 0.045
P: Allowable residual content ≤0.045
Alt (Al total): Allow residual content ≥0.020
DC01 Cold Rolled Steel Plate Chemical Composition
Tensile strength (σb / MPa): 270 to 410
Yield strength (σs / MPa): 130 to 260
Elongation after break (δ5 /%): ≧ 28
EN10130 DC01 Specification:
Grade: Q195A-Q235A、Q195AF-Q235AF、Q295A(B)-Q345 A(B);SPCC、SPCD、SPCE、ST12-15;DC01-06
Thickness: 0.35-4mm
Width: 600-2000mm
Length:≥1200mm
We can supply any size based on customer's requirements
Shanghai Katalor Enterprises Co., Ltd is specialized in supplying EN10130 DC01 Cold Rolled Steel Plate. Besides, Shanghai Katalor Enterprises Co., Ltd is also a manufacture, so we could promise the delivery time and the competitive price compared with other company. We sincerely hope new and regular customers come to visit our mill and inquiry EN10130 DC01 from Katalor.
Copyright © 2011 by Shanghai Katalor Enterprises Co., Ltd. All rights reserved