Contact us
: 0086-21-61182423
: 0086-21-61182425
: Room 301,Unit 6,lane 2500,xiupu Road,Kangqiao Industrial Area,Pudong New District,Shanghai
EN10083-3 51CrV4 Alloy Steel Plate Welding Performance
Posted:2017/4/6 4:38:33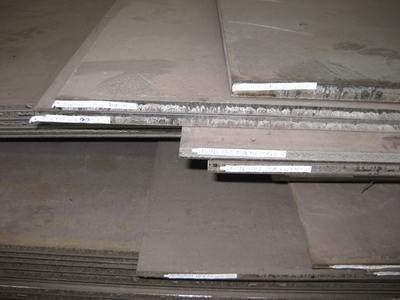 51CrV4 (1.8159) Alloy Steel Plate has good mechanical properties and process performance with high hardenability. EN10083-3 51CrV4 also has high fatigue strength and yield strength, but its weld ability and plasticity is poor.
Chemical Composition of EN10083-3 51CrV4
C :0.47~0.55
Si:≤0.40
Mn:0.70~1.10
S :≤0.030
P :≤0.030
Cr:0.90~1.20
Ni:≤0.35
Cu:≤0.25
V :0.10~0.25
51CrV4 Alloy Steel Plate Mechanical Property
Tensile strength σb (MPa): ≥1274 (130)
Yield strength σs (MPa): ≥1127 (115)
Elongation rate δ5 (%): ≥10
Section shrinkage ψ (%): ≥40
Hardness: hot rolling, ≤ 321HB; cold drawing + heat treatment, ≤ 321HB
Delivery condition of 51CrV4:
Hot-rolled steel can delivery with heat treatment or no heat treatment. Cold-drawn steel should be delivery with heat treatment.
Your requirements are our yardstick for success. KATALOR's service has already spread many countries in Europe, America, Southeast Asia, Middle East, South America, Africa, and so on. Our aim is to provide high quality products and outstanding service. Contact our EN10083-3 51CrV4 Alloy Steel Plate sales team freely if you have any needs.
Copyright © 2011 by Shanghai Katalor Enterprises Co., Ltd. All rights reserved