Contact us
: 0086-21-61182423
: 0086-21-61182425
: Room 301,Unit 6,lane 2500,xiupu Road,Kangqiao Industrial Area,Pudong New District,Shanghai
You are here: Home- News
Chinese exports to Southeast Asia spiral offer up,Southern European rebar export price rose
Chinese exports to Southeast Asia spiral offer up,Southern European rebar export price rose
Posted:2013/7/4 23:29:39
With the domestic market stabilized, a slight improvement in the international market, Chinese rebar and wire rod export offers to Southeast Asia have risen.
BS4449 16mm above boron steel exports to Singapore at 500-515 U.S. dollars / ton (CFR), and in mid-June offer 495 U.S. dollars / ton (CFR), the actual transaction 480-485 U.S. dollars / ton (CFR). SAE1008 boron wire 6.5mm to Vietnam by the end of June offer of $ 500-505 / ton (CFR) rose to 515-520 U.S. dollars / ton (CFR). Calm market purchases, buyers stocked.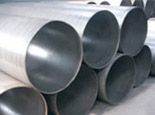 Since July summer break is about to begin in Europe and the MENA and other places about to enter the holy month of Ramadan, Southern European rebar export market more calm, quotations and bids have been reduced. Taking into account the summer southern mills cut production plan will lead to tight market supply and thus raise rebar export offers to 440-450 euros / ton (FOB), and last week was 420-425 euros / ton (FOB). However, as demand for domestic and export markets synchronized slowdown, no buyers to accept the new offer, but it is expected by the end of August in September as buyers returned to the market after the southern European rebar export prices will rise.
we provides various types of steel as the Chinese exporters, we specialize steel for decades, if you need any steel quotation, please feel free to contact us.
Copyright © 2011 by Shanghai Katalor Enterprises Co., Ltd. All rights reserved