Contact us
: 0086-21-61182423
: 0086-21-61182425
: Room 301,Unit 6,lane 2500,xiupu Road,Kangqiao Industrial Area,Pudong New District,Shanghai
You are here: Home- News
America prices on Korea and other nine countries and regions imported oil pipe counter-lawsuit filed pairs
America prices on Korea and other nine countries and regions imported oil pipe counter-lawsuit filed pairs
Posted:2013/7/3 23:34:00
Major U.S. oil pipe manufacturer recently from Korea, the Philippines, Thailand, Vietnam, Ukraine, Saudi Arabia, Turkey and China Taiwan imported oil pipe antidumping proceedings, and imports from India and Turkey, anti-subsidy proceedings instituted such products.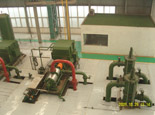 Local steel prices, said in recent years the U.S. OCTG demand growth, but by imported products harm the local steel enterprise performance failed simultaneously increased. According to its data submitted show,2010-2012, the United States imports from the nine countries of such products increased as much as 111%, of which imports from the Philippines surge from zero to 70,166 short tons.
we are leading supplier of tubular steel, hollow sections, steel pipes and solid round bar products in carbon, alloy and stainless steel. These pipes can be welded or seamless and can be supplied with different properties for different purposes (e.g. anti-corrosive).
Our tubular and steel pipes have wide ranging applications in numerous market sectors including oil gas, petrochemical and the construction industry.
We also specialise in large diameter pipes starting from 50mm diameter right up to 2500 meters
Copyright © 2011 by Shanghai Katalor Enterprises Co., Ltd. All rights reserved