Contact us
: 0086-21-61182423
: 0086-21-61182425
: Room 301,Unit 6,lane 2500,xiupu Road,Kangqiao Industrial Area,Pudong New District,Shanghai
42CrMo Alloy Steel Plate Current Stock Price
Posted:2017/3/28 3:42:46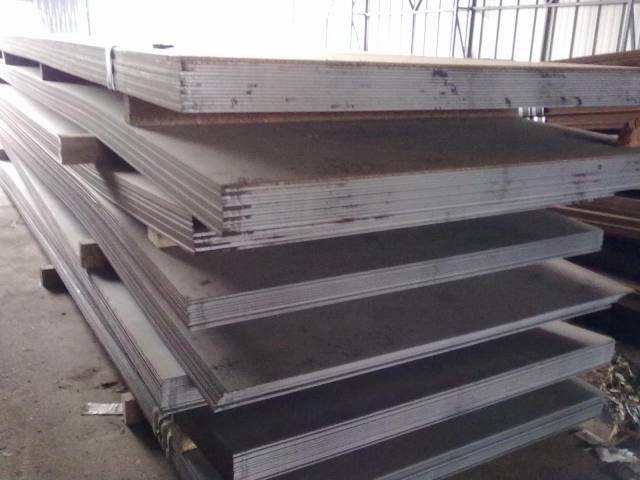 42CrMo steel is ultra-high strength steel, 42CrMo Alloy Steel Plate have high strength and toughness, good hardenability, good low temperature impact toughness. 42CrMo Alloy Steel is suitable for manufacturing large and medium-sized plastic molds requiring a certain strength and toughness.
Applications of 42CrMo
42CrMo steel is used to manufacture important parts such as shaft, gear, connecting rod, gearbox gear, supercharger gear, engine cylinder, spring, spring clip, Joints, salvage tools. 42CrMo Alloy can also instead of nickel-containing high-quality quenched and tempered steel
42CrMo Alloy Steel Plate Chemical Compositions
C :0.38~0.45%
Si:0.17~0.37%
Mn:0.50~0.80%
S :Allow residual content≤0.035%
P :Allow residual content≤0.035%
Cr:0.90~1.20%
Ni:Allow residual content≤0.030%
Cu:Allow residual content≤0.030%
Mo:0.15~0.25%
The Main Features of 42CrMo Alloy Steel
The performance of 42CrMo Alloy Steel is close to 35CrMo. 42CrMo Alloy Steel Plate's strength and hardenability are better than 35CrMo due to the increase in carbon and chromium content. 42CrMo Alloy Steel Plate has a high fatigue strength and resistance to multiple impact capacity after quenched and tempered. Besides, its low temperature impact toughness is good, and it is no obvious tempering brittleness.
Additional Conditions of42CrMo:
UT (Ultrasonic examination), AR(As Hot Rolled only), TMCP(Thermal Mechanical Control Processing), N(Normalized), Q+T(Quenched and Tempered), Z Direction Test(Z15,Z25,Z35) , Charpy V-Notch Impact Test, HIC test, NDT , PWHT( Simulated Post Weld Heat Treatment) NACE0175 The Third Party Test (Such as SGS Test), Coated or Shot Blasting and Painting.
Welcome new and old customers come to visit Katalor mill and company in china, we are professional 42CrMo Alloy Steel Plate supplier and exporter for many years. If you cooperate with us, I assure you that we definitely won't disappoint you.
Copyright © 2011 by Shanghai Katalor Enterprises Co., Ltd. All rights reserved