Contact us
: 0086-21-61182423
: 0086-21-61182425
: Room 301,Unit 6,lane 2500,xiupu Road,Kangqiao Industrial Area,Pudong New District,Shanghai
310S0CR25Ni20 Stainless Steel Pipe Fabrication Data
Posted:2017/2/28 22:18:51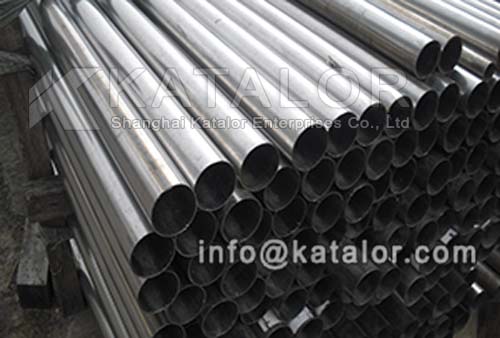 310s stainless steel is a kind of generality of stainless steel material. 310S0CR25Ni20 Stainless steel pipes are widely used in petroleum, Foodstuff, chemical industry, construction, electric power, nuclear energy, biotechnology, machinery, papermaking, shipbuilding, boiler fields etc
Chemical Composition of 310S0CR25Ni20 Stainless Steel
C≤0.08,
Mn≤2.00,
Si≤1.50,
P≤0.045,
S≤0.030,
Ni19.00~22.00,
Cr24.00~26.00
Key Description of 0CR25Ni20 Stainless Steel
Standard: ASTM A276, A484, A479, A580, A582, JIS G4303, JIS G4311,
DIN 1654-5, DIN 17440, GB/T 1220
Material: 304,304L,309S,310S,316,316L,316Ti,317,317L,321,347H,201,
202, 410, 420, 430, etc
Type: Round, square, flat, angle
Surface: Pickled, Bright, Polishing, Blasting, etc
Specifications
Round bar: Diameter: 3mm~800mm
Angle bar: Size: 3mm*20mm*20mm~12mm*100mm*100mm
Square bar: Size: 4mm*4mm~100mm*100mm
Flat bar: Thickness: 2mm~100mm
Width: 10mm~500mm
Length: 6m, 5.8m, 12m or as required
We can supply any size based on customer's requirements.
Corrosion Resistance of 310S Steel Pipe
High Temperature Corrosion
The high chromium (25%) and silicon (0.6%) content of Alloy 310 make it more resistant to high temperature corrosion in most in-service environments. Operating temperatures are listed below.
Oxidizing conditions (max sulfur content – 2 g/m3)
1922°F (1050°C) continuous service
2012°F (1100°C) peak temperature
Oxidizing conditions (max sulfur greater than 2 g/m3)
1742°F (950°C) maximum temperature
Low oxygen atmosphere (max sulfur content – 2 g/m3)
1832°F (1000°C) maximum temperature
Shanghai Katalor Enterprises Co., Ltd is a big complex combined steel stockist whose business related with trade, processing, storage and transportation. we are specialized in supplying 310S0CR25Ni20 Stainless Steel Pipe. We have the good quality and advanced equipment, our products meet the state standard, and also available for customers' requirement. If you have any need of 310S0CR25Ni20 steel, please do not hesitate to contact us by email [email protected], we can do our best to help you!
Copyright © 2011 by Shanghai Katalor Enterprises Co., Ltd. All rights reserved