Contact us
: 0086-21-61182423
: 0086-21-61182425
: Room 301,Unit 6,lane 2500,xiupu Road,Kangqiao Industrial Area,Pudong New District,Shanghai
15MnVB Alloy Structural Steel Plate Equivalent Steel Grade
Posted:2017/3/29 3:00:02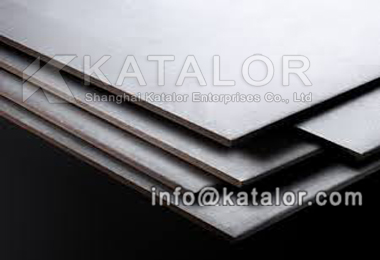 As a kind of low-carbon martensite quenching steel, 15MnVB steel has a high strength and good plasticity and toughness. Combined with the characteristics, 15MnVB steel also has a low cold brittle conversion temperature in the quenching and low temperature tempering.
15MnVB Alloy Structural Steel Chemical Composition
C:0.12~0.18
Si:0.17~0.37
Mn:1.20~1.60
B:0.0005~0.0035
V:0.07~0.12
P:≤0.035
S:≤0.035
Cu:0.30
Cr:0.30
Ni:0.30
Mo:0.15
15MnVB Steel Plate Chemical Composition:
Tensile strength (σb / MPa): ≥885
Yield point (σs / MPa): ≥635
Elongation after break (δ5 /%): ≥10
Section shrinkage (ψ /%): ≥45
Impact Energy(Aku2 / J): ≥55
Brinell hardness (HBS100 / 3000) (annealing or high temperature tempering): ≤ 207
Key Features of 15MnVB
This steel has excellent cold form-ability and weld ability that the general low-carbon steel inherent. The heat treatment decarburization tendency and quenching deformation are small, and 15MnVB Alloy steel can also completely quenched in the oil diameter of 12 ~ 18mm (> 95 ℃ Martensite ). Besides, the gap sensitivity and overload sensitivity are low under static load, fatigue and multiple impact load,.
Our company is located in Shanghai, and it takes just 30 minutes from Pudong International Airport to our office. If you have any plan to China, welcome to visit our company! We will be waiting for you any time. If you have any of 15MnVB Alloy Structural Steel Plate, please feel free to contact us. Hope to build the long term cooperation with your esteemed company!
Copyright © 2011 by Shanghai Katalor Enterprises Co., Ltd. All rights reserved