Contact us
: 0086-21-61182423
: 0086-21-61182425
: ROOM 101��NO.16, 6TH BUILDING, 9TH LANE,GUANGYI ROAD,ZHUQIAO TOWN,PUDONG NEW AREA,SHANGHAI
You are here: Home- steel pipe
Carbon steel seamless pipes,Carbon Seamless Pipe
Carbon steel seamless pipes,Carbon Seamless Pipe
Carbon Seamless Pipe is one of the main parts of seamless steel pipe and well sold in many regions. Price of carbon seamless pipe is always lower than that of alloy seamless pipe and stainless steel pipe. Carbon steel seamless pipes for use in low and medium pressure boilers, petroleum casing tubes, ships, fluid conveyance, petroleum cracking, chemical fertilizer equipments, structures, and hollow pumping rods.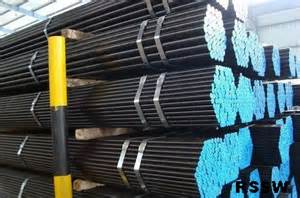 Steel Seamless Line Pipe is generally used to transfer oil, gas or water. It is manufactured strictly according to API 5L or API 5CT standards. API standard seamless pipe is the big part of seamless steel pipes in our company. With more than 15 years experience in dealing with seamless pipe, BORUN promises to supply the best products with the most competitive price for our clients.
Our raw materials are of excellent quality ,When packaging,each pipe is moved one by one by workers to protect the finish from extra scratches Both ends of the pipes are very clean and with no break
Our major products comprise: Carbon steel seamless pipes, seamless steel pipe, ERW steel pipes, double-side SAW straight seam and spiral seam steel pipes, stainless steel pipes, pipe fittings etc.If you need any kind of steel seamless pipes ,please feel free to chat with our liveperson or send email to [email protected],We sincerely hope to establish long-term cooperation with you for mutual benefit and joint development.
Donwload
Copyright © 2011 by Shanghai Katalor Enterprises Co., Ltd. All rights reserved