Contact us
: 0086-21-61182423
: 0086-21-61182425
: ROOM 101��NO.16, 6TH BUILDING, 9TH LANE,GUANGYI ROAD,ZHUQIAO TOWN,PUDONG NEW AREA,SHANGHAI
You are here: Home- Selling list
difference between A588 Grade B and SA588 Grade B
difference between A588 Grade B and SA588 Grade B
Posted:2017/6/26 3:02:33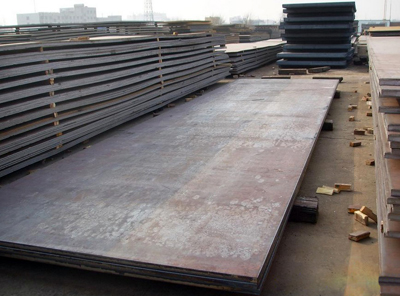 Indeed, A588 Grade B and SA588 Grade B steel mechanical composition and chemical properties are identical and the key difference is the produce standard. ASTM, the American Society for Testing and Materials, produce standards that define limits and parameters on a product's properties and the methods of testing those properties. ASME, the American Society of Mechanical Engineers, specifies materials to be used in the manufacture and construction of particular items.The correct standard to keep is based on the specific contract or on local laws. The difference between the two standards is less concrete
ASME SA588 Grade B is a material with high aesthetic value that turns the final product into a unique and exclusive specimen. ASME SA588 Grade B is high-resistance self-passivating alloy containing copper, chrome and phosphorus, characterised by a high resistance to corrosion and to tensile yield; these alloys are self-protective through the formation of a superficial coating that prevents the progressive extending of the corrosion process.The natural oxidation process, when in contact with air, can be accelerated through appropriate oxidising baths.
Thanks to this process, the resulting material will have a porous surface and unique colour features with warm shades of brown and orange, providing it with an antique feel.
Shanghai Katalor offer A588 Grade B and SA588 Grade B steel plate stock in China,best price and high quality,
and if you are looking for the A588 Grade B and SA588 Grade B supplier in China,please give priority to contact us,We will give you a satisfactory answer.
Copyright © 2011 by Shanghai Katalor Enterprises Co., Ltd. All rights reserved