Contact us
: 0086-21-61182423
: 0086-21-61182425
: ROOM 101��NO.16, 6TH BUILDING, 9TH LANE,GUANGYI ROAD,ZHUQIAO TOWN,PUDONG NEW AREA,SHANGHAI
You are here: Home- Selling list
astm a240 2205 stainless steel,Duplex S32205 stainless steel
astm a240 2205 stainless steel,Duplex S32205 stainless steel
Posted:2016/6/28 21:30:44
Duplex 2205 is a two-phase, ferritic, austenitic 22% chromium, 3% molybdenum, 5 to 6% nickel alloyed stainless steel,2205 is the most widely used duplex (ferritic/austenitic) stainless steel grade. Duplex S32205 gives better guaranteed corrosion resistance, but for much of the Duplex S31803 currently produced also complies with Duplex S32205. 2205 is not generally suitable for use at temperatures above 300ºC as it suffers from precipitation of brittle micro constituents, nor below -50ºC because of its ductile-to-brittle-transition.
Due to its high chromium, molybdenum, and nitrogen content, Duplex 2205 demonstrates superior corrosion resistant properties to 316 and 316L in most environments.Duplex S32205 stainless steel is widely used in Chemical processing, transport and storage,Oil and Gas exploration and processing equipment,Marine and other high chloride environments,Pulp and paper digesters, liquor tanks and paper machines.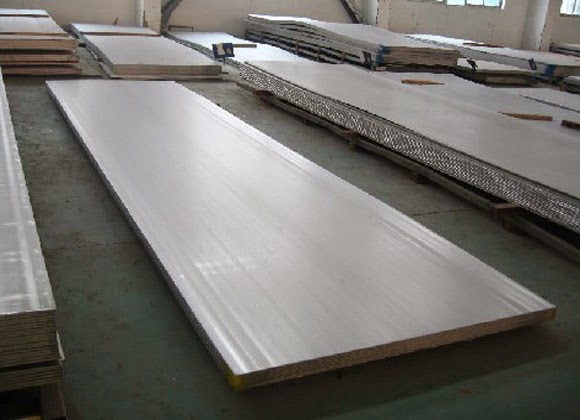 ASTM A240 2205 Chemical Composition
ASTM A240 2205 Chemical Composition

Grade

The Element Max (%)

C

Mn

P

S

Si

Cr

Ni

ASTM A240 2205

0.03

2.00

0.030

0.020

1.0

22-23

4.5-6.5

Mo

N

Ti

Cb

 

 

3-3.5

0.14-0.20

-

0.8

 

 
ASTM A240 2205 Mechanical Property
ASTM A240 2205 Mechanical Property

Grade

 

Yield

Tensile

Elongation

Hardness, max

ASTM A240 2205

Min Mpa

Mpa

Min %

Brinell

Rockwell B

450

655

25%

293

-
shanghai katalor is the astm a240 2205 stainless steel supplier and Stockist in China.we can supply Duplex S32205 stainless steel in different forms ,such as machine parts,plates,tubes,bar and other kinds of form.our Duplex S32205 stainless steel have sold to over 50+ countries,such as india ,Indonesia, Malaysia, Singapore, Myanmar, Peru, Chile and so on.if you need Duplex S32205 stainless steel,please contact us by [email protected] or telephone ,we will reply you as soon as possiable!
Copyright © 2011 by Shanghai Katalor Enterprises Co., Ltd. All rights reserved