Contact us
: 0086-21-61182423
: 0086-21-61182425
: ROOM 101��NO.16, 6TH BUILDING, 9TH LANE,GUANGYI ROAD,ZHUQIAO TOWN,PUDONG NEW AREA,SHANGHAI
Stainless Steel Seamless 321 Pipes & Tubes
Posted:2015/10/28 3:19:54
We can supply 321 stainless steel tubes in varied diametric thickness. Also, our clients can avail these Stainless Steel 321 tubes in round, square, rectangular or coir shaped. Our tubes come in seamless, erw, welded or cdw type. Our product range includes a wide range of Stainless Steel Seamless 321 Pipes & Tubes such as Stainless Steel 321 Pipe, Stainless Steel 321 Tube, Stainless Steel 321 Round Bar and Stainless Steel 321 Fasteners.
321 stainless steel pipe: mainly used in the manufacture of high pressure and over pressure steam boiler pipes, water pipe and locomotive boiler superheated steam pipe, pipes, small pipe.With high quality carbon structural steel, alloy steel and stainless heat resistant steel seamless steel tube, the boiler tube by the party under high temperature and high pressure pipe and works in high temperature flue gas and steam will happen under the action of oxidation and corrosion. Stainless Steel 321/321H pipes and tubes are available in both seamless and welded form in OD and NB sizes. In addition to standard sizes, which are available in stock, our specialty is to manufacture and supply custom size 321/321H cold drawn seamless tubes from our factory.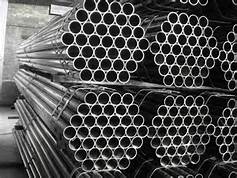 321 stainless steel pipe has excellent forming and welding qualities and excellent toughness even at cryogenic temperatures. If you are looking for 321 stainless steel pipe to provide resistance to intergranular corrosion, our 321 stainless steel pipe is the normal choice as it is a more commonly used and supplied steel.
we can supply ASTM A312 TP 321 Stainless Steel Seamless Pipe, 321Seamless Tubing, 321Seamless Pipe, ss 316l Seamless Pipe, 304 Seamless Tube, 304 Seamless Stainless Steel Tubing & Hydraulic Tube etc. We can meet most ASME, ASTM, AMS, and military specifications, and can cross-reference to most international standards, including full DIN 3.1b, full 3.1/3.2 Certifcation and NACE requirements.
Copyright © 2011 by Shanghai Katalor Enterprises Co., Ltd. All rights reserved