Contact us
: 0086-21-61182423
: 0086-21-61182425
: ROOM 101��NO.16, 6TH BUILDING, 9TH LANE,GUANGYI ROAD,ZHUQIAO TOWN,PUDONG NEW AREA,SHANGHAI
You are here: Home- Selling list
Sell A 204 Grade A, A 204 Grade B, A 204 Grade C, alloy steel, vessel plate
Sell A 204 Grade A, A 204 Grade B, A 204 Grade C, alloy steel, vessel plate
Posted:2015/7/20 5:32:30
ASTM A-204/A-204M A204 has three grades or levels-- Grade A/B/C. A204 steel grade specification covers molybdenum alloy, intended particularly of welded boilers and others pressure vessels steel plate in A204 Gr. A,A204 Gr .B and A204 Gr .C.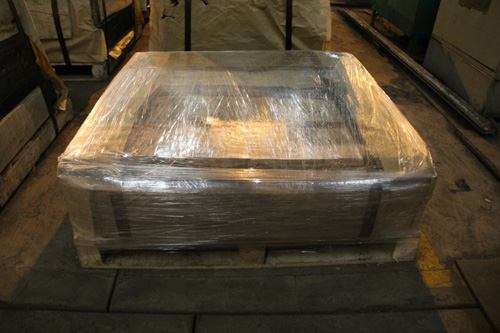 1. Steel Grade:
A 204 Grade A, A 204 Grade B, A 204 Grade C
2. Supply steel Size:
Thickness: 8mm to 200mm
Width: 1500mm to 4200mm
Length: 4000mm to 18000mm
3. Adopt Standard: ASTM A 204 and ASME SA 204
4. Heat Treatment: Hot Rolled, CR, Normalized, Quenched, Tempering, TMCP, Electroslag Remelting Technical, HIC test.
5. Delivery Time: 30-40days
6.Application Fields: welded boilers , pressure vessels. petroleum, chemical industry, power station
Shanghai Katalor Enterprises Co., Ltd is a big complex combined steel stockist whose business related with trade, processing, storage and transportation etc. We have A204 steel plate in steel plate stock in shanghai and Wuyang warehouse.Katalor Enterprises focuses on steel business both in international and domestic market and caters to international steel market.We sincerely hope new and old customers come to visit our mill and inquiry from katalor.
Copyright © 2011 by Shanghai Katalor Enterprises Co., Ltd. All rights reserved