Contact us
: 0086-21-61182423
: 0086-21-61182425
: ROOM 101��NO.16, 6TH BUILDING, 9TH LANE,GUANGYI ROAD,ZHUQIAO TOWN,PUDONG NEW AREA,SHANGHAI
You are here: Home- Selling list
EN10028-6 P500QL1, EN10028-6 P500QL1 Pressure Vessel And Boiler Steel Plate
EN10028-6 P500QL1, EN10028-6 P500QL1 Pressure Vessel And Boiler Steel Plate
Posted:2016/1/11 0:38:53
Shanghai katalor can supply EN10028-6 P500QL1, P500QL1 STEEL PLATE, P500QL1 Mill Plate as well as the equivalent grades as per ASTM, ASME, JIS , EN, UNS Specs. We have about 3000tons of Pressure Vessel plates per each size in our port warehouses.
EN10028-6 P500QL1 Pressure Vessel And Boiler Steel Plates are widely used in petroleum, chemical, power station boilers making and other industries for the production of reactor, heat exchanger, separator, spherical tanks, oil cans, gas cans, nuclear reactor pressure vessel, boiler steam package, liquefied petroleum gas cylinders, high pressure water main station, hydraulic turbine vortex shells and other equipment s and components.
Supplementary Technology: HIC Test | NACE MR0175 | Z15 | Z25 | Z35 |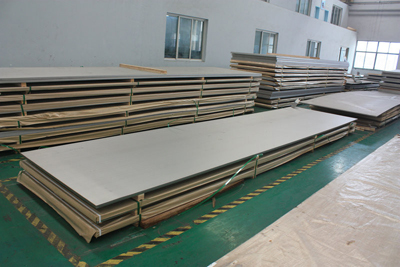 The size we mainly supply:Thickness: 6MM to 300MM,Width: 1500mm to 4050mm,Length: 3000mm to 15000mm.At the same time ,we can supply different size as your needs,just tell us your needs.
Chemical Composition and Mechanical Property:
Grade

Chemical Composition(%)

C

Mn≥

Si

P

S

EN10028-6 P500QL1

0.18

0.5

1.7

0.020

0.008

Grade

Mechanical Property

Tensile Strength(MPa)

Yield Strength(MPa)

% Elongation in 2 in.(50mm) min

Impacting Test Temperature(°C)

EN10028-6 P500QL1

540-770

440-500

17

+20,0,-20,-40,-60
If you need more stock steel plates in pressure vessel steel plate, please contact us for more informaton by send email or calling us,we can give you the best service and price!
Copyright © 2011 by Shanghai Katalor Enterprises Co., Ltd. All rights reserved