Contact us
: 0086-21-61182423
: 0086-21-61182425
: ROOM 101��NO.16, 6TH BUILDING, 9TH LANE,GUANGYI ROAD,ZHUQIAO TOWN,PUDONG NEW AREA,SHANGHAI
You are here: Home- Selling list
EN10028-3 P275NL1 steel plate,EN 10028-3 P275NL1 pressure vessel steel plate
EN10028-3 P275NL1 steel plate,EN 10028-3 P275NL1 pressure vessel steel plate
Posted:2016/1/14 1:14:02
EN 10028-3 steel grade specification is for flat products made of steels for pressure weldable fine grain normalized steel.P275NL1 steel grade is one of grade in En10028-3, which is non alloy and alloy steels with specified elevated temperature properties. Main application of EN10028-3 P275NL1 are used to build boilers and pressure vessels such as petroleum, chemical industry, power plants.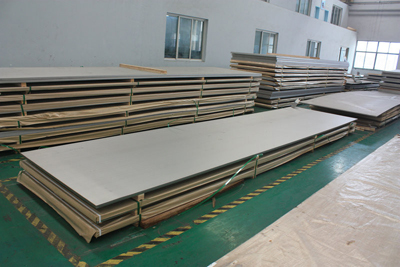 products' size we mainly supply:Thickness: 6mm to 300mm,Width: 1500mm to 4050mm,Length: 3000mm to 15000mm
EN10028-3 P275NL1 Steel Heat Treatment:
Normalizing, Annealing, Tempering, Quenching, Hardening and tempering, Seasoning, Surface hardening, and Carburizing
►Mechnical property for P275NL1 pressure vessel steel:


Thickness(mm)
Yield strength (≥Mpa)
Tensile strength (Mpa)
Elongation in ≥,%
T≤16
275
390-510
24
16<T≤40
265
40<T≤60
255
60<T≤100
235
370-490
23
100<T≤150
225
360-480
150<T
215
350-470

►Chemical composition for P275NL1 pressure vessel steel (Heat Analysis Max%)

Main chemical elements composition of P275NL1
C
Si
Mn
P
S
Al (total)
N
Cr
0.16
0.40
0.80-1.50
0.025
0.015
≥0.020
0.012
0.30
Cu
Mo
Nb
Ni
Ti
V
Nb+Ti+V
0.30
0.08
0.05
0.50
0.03
0.05
0.05
If you want to EN10028-3 P275NL1 steel or P275NL1 equivalent material, please feel free to contact me. We are sure your inquiry of P275NL1 will get prompt attention.
Copyright © 2011 by Shanghai Katalor Enterprises Co., Ltd. All rights reserved