Contact us
: 0086-21-61182423
: 0086-21-61182425
: ROOM 101��NO.16, 6TH BUILDING, 9TH LANE,GUANGYI ROAD,ZHUQIAO TOWN,PUDONG NEW AREA,SHANGHAI
EN10025 S235J0W steel plate price in China
Posted:2017/5/16 21:12:39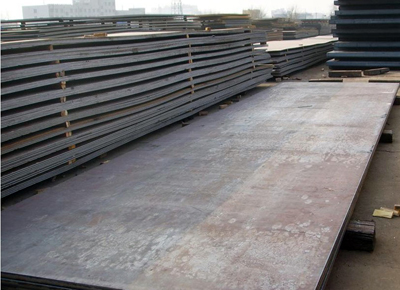 Katalor as a steel plate supplier in China,we can offer all kinds of steel plate,offer low price and high quality EN10025 S235J0W steel plate in China.
Under European standard EN10025 S235J0W steel plate is mainly used in hard weather owning to its property for resisting corrosion.With the minimum yield strength 235 Mpa,and the tensile strength for the thickness belows 100mm shall be within 360 to 510 Mpa.
Generally our rolling range for weathering steel plate S355J0W,thickness shall be 3-150mm,width shall be 1500_3000mm,length shall be 5000-14000mm,for the width bellows 1500mm and length belows 5000mm,we can cut into your needed sizes in our processing plant.
S235J0W steel is a kind of improved atmospheric corrosion resistance steel. Improved atmospheric corrosion resistance steel means weathering steel or atmosphere corrosion resistance steel. The material No. Of S235J0W is 1.8958.
More about EN10025 S235J0W steel plate price and function,you can contact us at any time.
Copyright © 2011 by Shanghai Katalor Enterprises Co., Ltd. All rights reserved