Contact us
: 0086-21-61182423
: 0086-21-61182425
: ROOM 101��NO.16, 6TH BUILDING, 9TH LANE,GUANGYI ROAD,ZHUQIAO TOWN,PUDONG NEW AREA,SHANGHAI
EN S355J2WP steel grade price and applicatiom
Posted:2017/6/22 20:48:12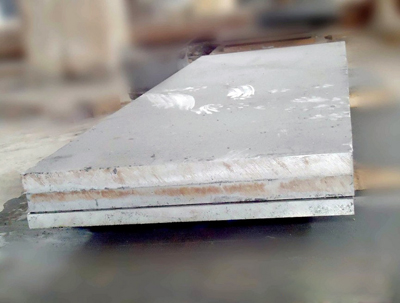 Shanghai katalor offer EN S355J2WP steel grade with best price and high quality in China,as a professional steel supplier in China.Here offer EN S355J2WP steel grade price and applicatiom.
S355J2WP steel is a hot rolled structural steel with anti-corrosion feature, also called weathering steel and atmosphere corrosion resistance steel, under standard EN10025-5.
S355J2WP steel contains copper, Chromium, nickel alloy elements, which has corrosion resistance feature. The surface of the metal S355J2WP can form a layer of dark brown oxidation, which inhibits deeper penetration since corriosion by atmosphere. So S355J2WP steel can reduce the cost of need for paiting and costly rust-prevention maintenance over the years.
EN S355J2WP steel grade applicaiton is widely,S355J2WP steel is widely used for architecture, smkoekstacks, sculpture, train, containers, bridges ect..
Shanghai Katalor offer the low pricae and high quality EN S355J2WP steel grade.We can offer you S355J2WP more competitive price, S355J2WP good quality and share you our best service.For more information about the S355J2WP weather resistant steel or you would like to know the price, please contact us without hesitate.
Copyright © 2011 by Shanghai Katalor Enterprises Co., Ltd. All rights reserved