Contact us
: 0086-21-61182423
: 0086-21-61182425
: ROOM 101��NO.16, 6TH BUILDING, 9TH LANE,GUANGYI ROAD,ZHUQIAO TOWN,PUDONG NEW AREA,SHANGHAI
You are here: Home- Selling list
ASTM Corten A Weathering Resistant Steel application
ASTM Corten A Weathering Resistant Steel application
Posted:2017/6/19 20:52:36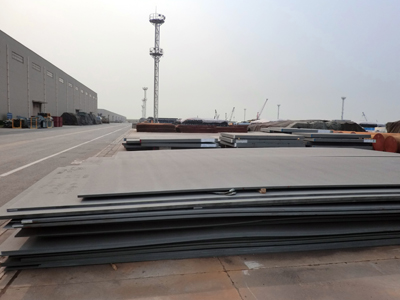 ASTM Corten A Weathering Resistant Steel performance is very well,and application is widely,Shanghai Katalor offer all kinds of Weathering Resistant Steel,ASTM Corten A Weathering Resistant Steel is our key products.
ASTM Corten A Application:The mechanical characteristics and the resistance to atmospheric corrosion make this steel, the best product for the fabrication of agricultural vans and railway wagons, structures of bridges, water pipes, fans, chimneysand boilers.
The material forms its own protective layer when exposed to atmospheric elements. Essentially, the top layer corrodes and then protects the steel beneath it. The natural finish does not normally require any form of maintenance such as painting, which makes the material a highly cost effective alternative to other structural steels.
Mainly used for construction of tanks, containers, bridges, frame structures, vehicles, etc with the request of welded, bolted, etc.
Katalor ASTM Corten A Weathering Resistant Steel Service:
These plates are in a variety of sizes and thicknesses, and are available as ex–stock or directly shipped from the mill. As with all our steels, our plates come with mill test certification, stampings and fully traceable. We can arrange for a variety of tests to be performed on the material if specified.
We can offer you the ASTM Corten A Weathering Resistant Steel high quality, competitive price and fast delivery.
please contact us, we will offer the best serives and ASTM Corten A Weathering Resistant Steel with reasonable price, the details of products in net are limited, further infos pls contact! Thanks a lot.
Copyright © 2011 by Shanghai Katalor Enterprises Co., Ltd. All rights reserved