You are here: Home- Selling list
ASTM A572 Grade 50 steel MACHINEABILITY AND WELDABILITY
ASTM A572 Grade 50 steel MACHINEABILITY AND WELDABILITY
Posted:7/26/2017 9:21:03 PM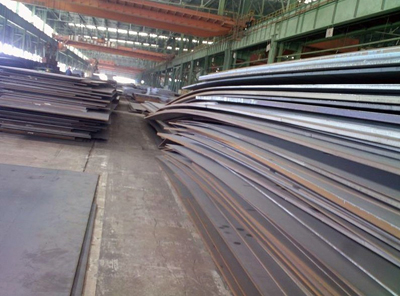 Grade 50 conforms to ASTM A572,ASTM A572 Grade 50 steel is a high strength, low alloy steel that finds its best application where there is need for more strength per unit of weight. Less of this material is needed to fulfill given strength requirements than is necessary with regular carbon steels. Grade 50 is used in general plate applications when the plate will be riveted, bolted, or welded. ASTM A572 Grade 50 is a Columbium-Vanadium steel that offers a minimum yield of 50,000 PSI. In addition, ASTM A572 Grade 50 is noted for its increased resistance to atmospheric corrosion. Grade 50 contains more alloying elements than plain carbon steel and thus is somewhat more difficult to form. Grade 50 is more difficult to cold work, but can be successfully bent or shaped but requires more force than plain carbon steel.
ASTM A572 Grade 50 is considered a "workhorse" grade and is widely used in many applications. Steel mills produce channel and heavy beams with Grade 50. It is commonly used in structural applications, heavy construction equipment, building structures, heavy duty anchoring systems, truck frames, poles, liners, conveyors, boom sections, structural steel shapes, and applications that require high strength per weight ratio
ASTM A572 Grade 50 steel MACHINEABILITY AND WELDABILITY
Machinability is rated at 66% of B1112. Average cutting speed 110 ft/min. Easily welded by all commercial methods.
HEAT TREATING
ASTM A572 Grade 50 steel is generally used in the "as supplied" condition. Annealing, if required, can be done at 1700° F and slow furnace cooled.
ASTM A572 Grade 50 steel TOLERANCES
Tolerance Over Specified Thickness, For Widths Given, in Inches.
If you need ASTM A572 Grade 50 steel,contact us at any time.
Copyright © 2011 by Shanghai Katalor Enterprises Co., Ltd. All rights reserved