Contact us
: 0086-21-61182423
: 0086-21-61182425
: ROOM 101��NO.16, 6TH BUILDING, 9TH LANE,GUANGYI ROAD,ZHUQIAO TOWN,PUDONG NEW AREA,SHANGHAI
You are here: Home- Selling list
ASTM A516 grade 55 steel plate , A516 grade 55 steel
ASTM A516 grade 55 steel plate , A516 grade 55 steel
Posted:2015/11/13 1:38:31
A516 steel plate, also known as PVQ516 steel plate, is carbon steel with specifications for pressure vessel plates and moderate or lower temperature service.ASTM A516 Grade 55 plates are normally limited to maximum thickness of 12 in. (305 mm).our Steel plate A516 Grade 55 supplied to steel standard A516/A516M shall conform to specification A20/A20M which specification for general requirements for steel plates for pressure vessels.
We keeps more than 10,000 tons hot rolled and cold rolled A516 Grade 55 steel in stock each month. We can meet our customer's any quantity request. At the same time, we also can supply steel process like : cutting ( any size and any shape ) drilling, welding, milling, machining and steel structure.We also have a high quality logistics team who make sure the fast delivery time and shipment.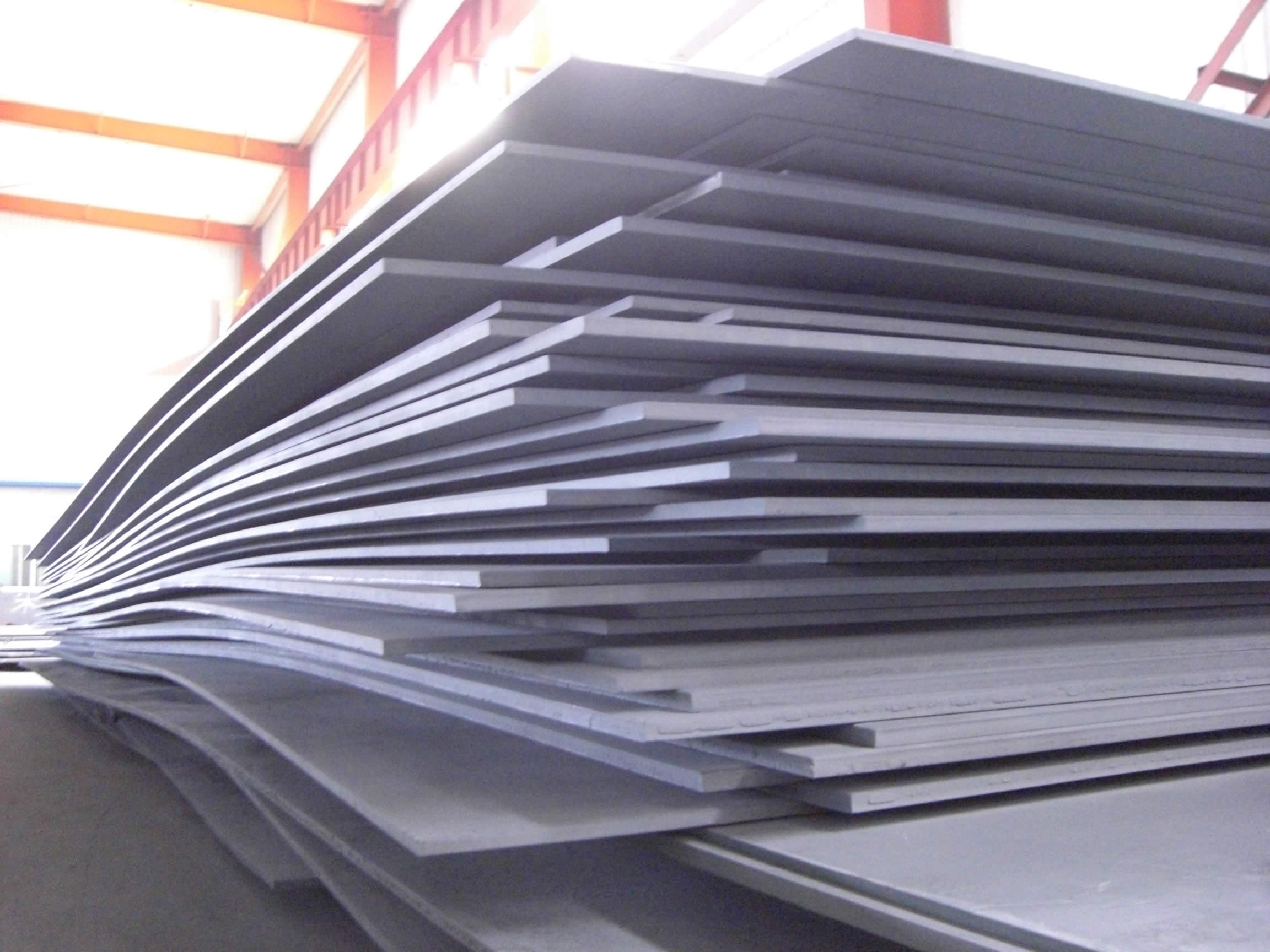 ASTM A516 Mechanical Properties,When the thickness is less than 5/16 in(8mm), See Specification A20/A20M for elongation adjustment.
We can supply the following size:Thickness from 5mm to 150mm ;Width: from 1,500mm to 2,500mm ;Length: from 6,000mm to 12,000mm
We will give you the hot rolled and cold rolled A516 Grade 55 competitive price, hot rolled and cold rolled A516 Grade 55 good quality and best service from us,if you need this kind of steel plate.just feel free to contact us
Copyright © 2011 by Shanghai Katalor Enterprises Co., Ltd. All rights reserved