Contact us
: 0086-21-61182423
: 0086-21-61182425
: ROOM 101��NO.16, 6TH BUILDING, 9TH LANE,GUANGYI ROAD,ZHUQIAO TOWN,PUDONG NEW AREA,SHANGHAI
ASTM A36 steel plate stock in China
Posted:2017/7/24 23:23:17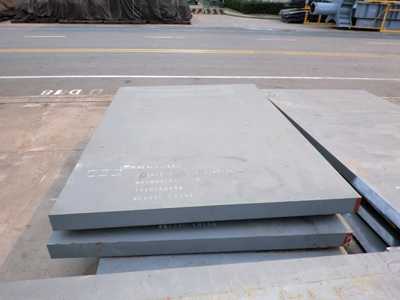 ASTM A36 steel plate is one of the most widely used carbon structural steels used in the industry. It can be riveted, bolted or welded in the construction of bridges and buildings, and for general structural purposes. ASTM A36 is known to be an equivalent to EN S275 steel plate.
Due to its wide variety of uses,Katalor Steel keeps a ready supply of A36 in all of its distribution centers.
The ASTM A36 steel designation covers a carbon structural steel alloy. This steel is essential for applications ranging from bridges, oil rigs, and parking garages to boat ramps and simple walkways. A36 steel is used for some of the industry's toughest applications and conditions, produced in forms that include:
A36 steel is a very frequently used mild- or hot-rolled steel. It maintains a somewhat rough surface and can be machined and manipulated using a variety of processes. These include multiple types of welding, as well as grinding, drilling, punching, and riveting.
ASTM A36 steel flexibility and strength make A36 steel suitable for a full variety of applications, including fixtures, rings, forming tanks, bearing plates, cams, and gears, among many others.
Katalor Steel has one of the country's largest collections of steel plate products.If you need ASTM A36 steel plate,contact us now!
Copyright © 2011 by Shanghai Katalor Enterprises Co., Ltd. All rights reserved