Contact us
: 0086-21-61182423
: 0086-21-61182425
: ROOM 101��NO.16, 6TH BUILDING, 9TH LANE,GUANGYI ROAD,ZHUQIAO TOWN,PUDONG NEW AREA,SHANGHAI
You are here: Home- Selling list
ABS Grade A shipbuilding steel price ,China ABS Grade a shipbuilding Steel Plate 
ABS Grade A shipbuilding steel price ,China ABS Grade a shipbuilding Steel Plate 
Posted:2016/6/16 3:49:11
ABS grade A steel is a kind of hot rolled general tensile strength steel.This grade steel plate are almost exclusively used in the Shipbuilding Industry for the construction of structural parts of ships, barges and marine equipment. These grades are certified by ABS – American Bureau of Shipping.
The shipbuilding steel plate grade A is the common tensile strength steel. It has good toughness properties and higher strength, strong corrosion-resistance,the processing properties,and welding properties.ABS Grade A steel plate is used for shipbuiling's hull structure and platform. It can be used in the manufacture of the ship's hull structure whose weight is below 10000 tons,and usually do navigation around coastal and river area.The ABS grade A shipbuilding steel plate is suitable for offshore platforms and hull fabrication.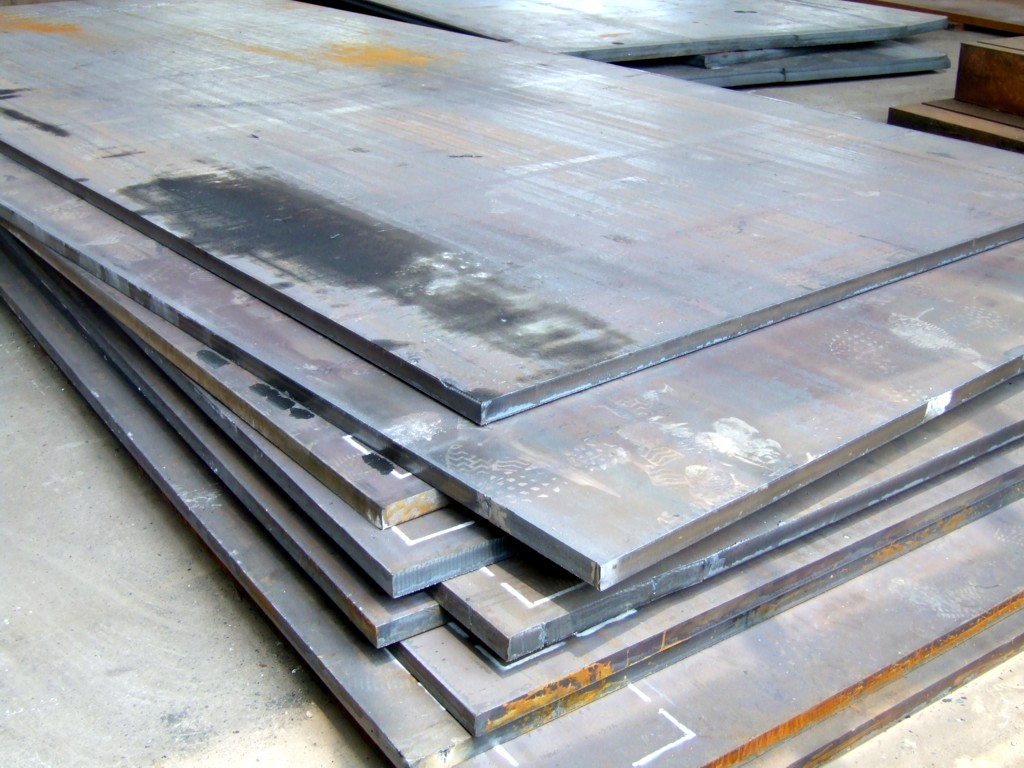 ABS Grade A Ship Steel Mechanical Properties:

Grade

Thickness

Yield Strength

Tensile Strength

Elongation

Impact Energy

(mm)

MPa (min)

MPa

% (min)

(KV J) (min)

20 degree

ABS Grade A

4-260

235

400-520

22
ABS GRADE A general Strength Chemical Composition
ABS GRADE A general Strength Chemical Composition

Grade

The Element Max (%)

C

Si

Mn

P

S

N

ABS GRADE A

0.21

0.50

2.5*C

0.035

0.035

0.02
Crack Sensitivity: Pcm = (C+Si/30+Mn/20+Cu/20+Ni/60+Cr/20+Mo/15+V/10+5B)%
Carbon Equivalent: Ceq = 【C+Mn/6+(Cr+Mo+V)/5+(Ni+Cu)/15】%
Our Advantages:
• High quality products, certified by authoritative classification societies
• A full selection of steel grades and steel sizes
• Rich experience in import and export trade
• Fast delivery, effective logistic distribution system
• Professional pre-sales and after-sales service
ABS grade A is equivalent with BVA, CCSA, NV A, GL-A KRA, LRA, KA, RINA-A. It is noted that the grade of normalized plate is AB/AN, however, the grade of hot rolled steel and controlled rolled steel is AB/A. Its tensile strength is 235MPa. It belongs to normal strength shipbuilding steel plate. In addition to normal strength shipbuilding steel plate, we supply high strength shipbuilding steel plate and super high strength shipbuilding steel plate. We provide a large range of plate sizes for you.All shipbuilding steel plates provided are certified by renowned classification societies.
Copyright © 2011 by Shanghai Katalor Enterprises Co., Ltd. All rights reserved