Contact us
: 0086-21-61182423
: 0086-21-61182425
: ROOM 101��NO.16, 6TH BUILDING, 9TH LANE,GUANGYI ROAD,ZHUQIAO TOWN,PUDONG NEW AREA,SHANGHAI
You are here: Home- Selling list
A299 Grade B steel plate, A299GrB boiler pressure vessel steel plate
A299 Grade B steel plate, A299GrB boiler pressure vessel steel plate
Posted:2015/11/25 2:11:11
ASTM A299 Grade B boiler steel plate with minimum yield strength above 325 Mpa,and tensile strength within 550-690 Mpa .A299 is suggested that all the plates to be done ultrasonic test and PWHT for improving steel properity and safety when using in high pressure situiations in yard.
Steel Grade:A299 Grade B Steel Standard: ASTM A299/A299M
Thickness:6mm-450mm Width:1200mm-4200mm
Length:3000mm-18000mm Surface Treatment:Shot blasting and painting or coated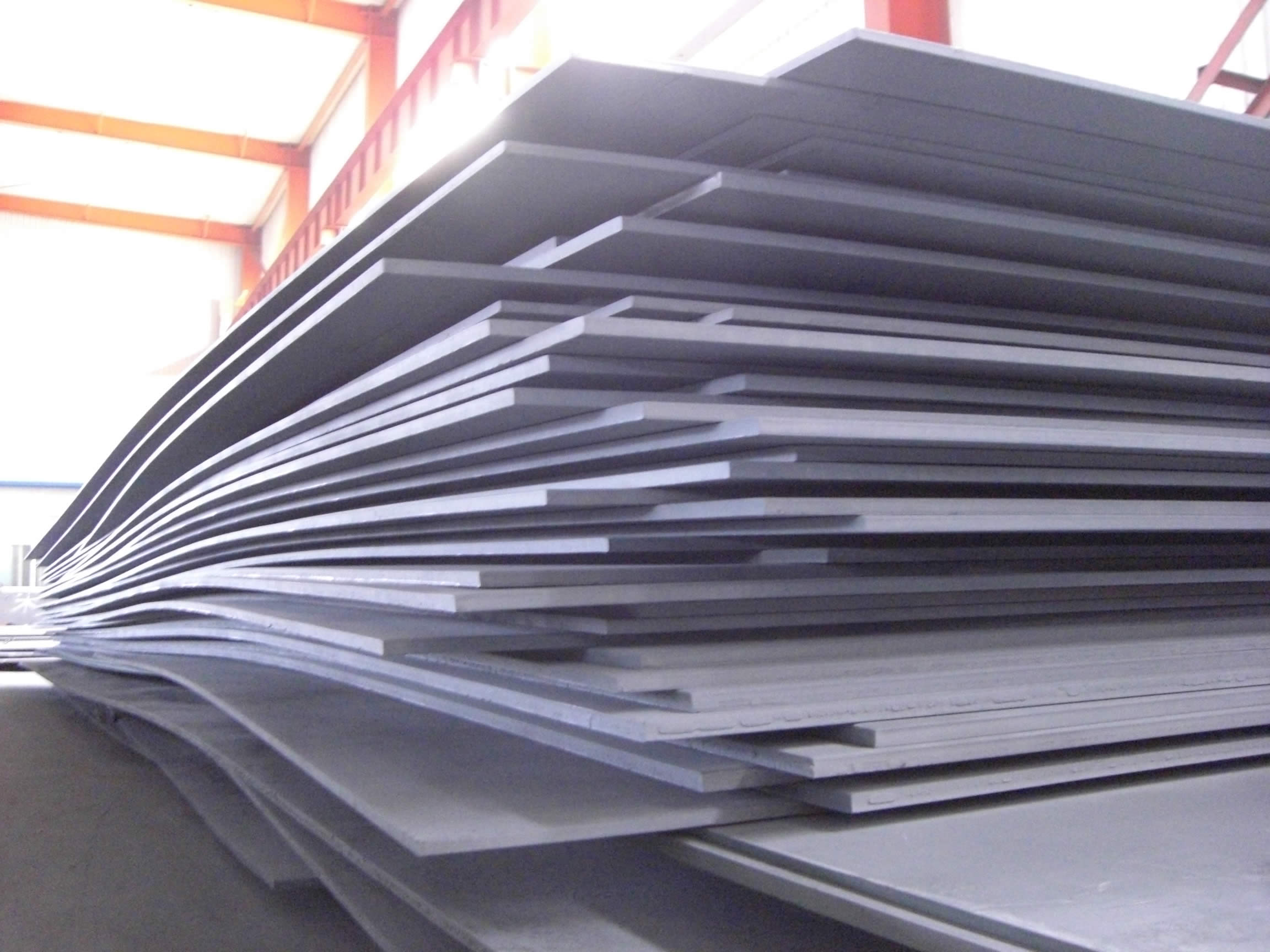 Chemical Composition and Mechanical Property:
Grade

Chemical Composition(%)

C

Mn≥

Si

P

S

A299 Grade B

(A299GRB)

0.30

0.84-1.62

0.13-0.45

0.035

0.035

Grade

Mechanical Property

Tensile Strength(MPa)

Yield Strength(MPa)

% Elongation in 2 in.(50mm) min

Impacting Test Temperature(°C)

A299 Grade B

(A299GRB)

550-690

310

19

-20,40,-60
we are a professional ASME SA299 and ASTM A299 steel stockist and supplier. We can supply different product type and steel grades like A299 Grade A,A299 Grade B steel.
Copyright © 2011 by Shanghai Katalor Enterprises Co., Ltd. All rights reserved