Contact us
: 0086-21-61182423
: 0086-21-61182425
: ROOM 101��NO.16, 6TH BUILDING, 9TH LANE,GUANGYI ROAD,ZHUQIAO TOWN,PUDONG NEW AREA,SHANGHAI
You are here: Home- Selling list
304 Stainless Steel Chemical Composition and Applications
304 Stainless Steel Chemical Composition and Applications
Posted:2015/10/26 22:17:09
Type 304/304L is the modern evolution of the original "18-8" austenitic stainless steel. It is an economical and versatile corrosion resistant stainless steel suitable for a wide range of general purpose applications.we can supply Alloy 304L ( S30403), in sheet, sheet coil, plate, plate coil, round bar, processed flat bar and tubular products.
Chemical Composition :
UNS

Astm/Euro

Carbon

Manganese

Phosphorous

Sulfur

Silicon

Chromium

Nickel

Nitrogen

S30400

304/1.4301

0.07 max

2 max

0.045max

0.03 max

0.75

17.5-19.5

8.0-10.5

0.1 max

S30403

304L/1.4307

0.03 max

2 max

0.045 max

0.03 max

0.75

17.5-19.5

8.0-12.0

0.1 max

S30409

304H

0.04-0.1

2 max

0.045 max

0.03 max

0.75

18-20

8-10.5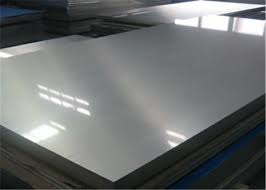 304 Stainless Steel Applications
Although 304 can be used in most industrial applications, most commonly it can be found present in: food processing equipment, kitchen equipment, architectural paneling, railing & trim, heat exchangers, threaded fasteners, springs, braces, marine, etc.
we assists users and fabricators in the selection, qualification, installation, operation, and maintenance of Type 304/304L stainless steel. Technical personnel, supported by the research laboratory of Outokumpu, draw on years of field experience with Type 304/304L to help you make the technically and economically correct materials decision.if you need any kinds of sttinless steel ,please contact us today ,we will give you best service and price!
Copyright © 2011 by Shanghai Katalor Enterprises Co., Ltd. All rights reserved