Contact us
: 0086-21-61182423
: 0086-21-61182425
: ROOM 101��NO.16, 6TH BUILDING, 9TH LANE,GUANGYI ROAD,ZHUQIAO TOWN,PUDONG NEW AREA,SHANGHAI
304 / 304L STAINLESS STEEL BAR From China
Posted:2015/10/26 21:52:12
Grade 304 is the standard "18/8" stainless. It has excellent forming and welding characteristics. Grade 304L, the low carbon version of 304, does not require post-weld annealing and so is extensively used in heavy gauge components. 304/304L Stainless Steel Round, is ideal for all applications where greater strength and superior corrosion resistance is required. 304 Stainless Round has a durable dull, mill finish that is widely used for all types of fabrication projects that are exposed to the elements - chemical, acidic, fresh water, and salt water environments.
Straightness – maximum deviation from a straight line Round Bar: 1.5mm in 1500mm and may not exceed: 1.5mm x length in mm / 1500mm Squares and Hexagon: 1.5mm in 1500mm and may not exceed: 1.5mm x length in mm / 1500mm Other tolerances may be supplied for more critical applications upon enquiry.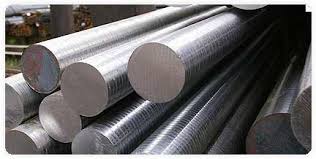 APPLICATIONS Of 304 / 304L STAINLESS STEEL BAR
304 / 304L bar is used to manufacture:
Structural supports, braces, and framework for tanks, equipment and machinery
Supports for housings, enclosures and cabinets
Shafts and rods for axles in motors and engines
Engines and motor components
Components for food processing equipment and medical devices
Shanghai katalor offers stainless steel bar products, including stainless steel round bar, stainless steel hex bar, stainless steel square bar, stainless steel rolled flat bar and stainless steel half rounds, and more.At the same time ,we also can supply A complete menu of processing services that includes band sawing, grinding, heat treating and trepanning is available. Contact us today for all of your stainless bar needs.
Copyright © 2011 by Shanghai Katalor Enterprises Co., Ltd. All rights reserved