Contact us
: 0086-21-61182423
: 0086-21-61182425
: ROOM 101��NO.16, 6TH BUILDING, 9TH LANE,GUANGYI ROAD,ZHUQIAO TOWN,PUDONG NEW AREA,SHANGHAI
You are here: Home- Selling list
255 duplex stainless steel,Super Duplex stainless steel 255
255 duplex stainless steel,Super Duplex stainless steel 255
Posted:2016/6/29 2:59:53
Alloy 255 is a 25% chromium super duplex stainless steel. Alloy 255 contains a copper addition which provides it with greater resistance to sulfuric acid than other super duplex grades.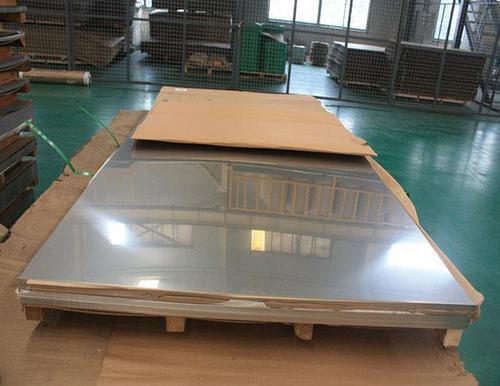 FERRINOX® 255 (UNS S32550) is a stainless steel containing 25.5% chromium, 6% nickel with significant additions of molybdenum, copper and nitrogen and a PREn (pitting resistance equivalent) of ≥40.0. The copper content of 1.6% is particularly beneficial in promoting optimum resistance to corrosion in acidic environments. The chemical composition and mechanical properties conform to the requirements of UNS S32550, 1.4507 and several oil & gas industry specifications. The microstructure is carefully controlled with a phase balance close to 50:50 austenite and ferrite with complete freedom from grain boundary carbides, sigma phase and other deleterious precipitates. Hardness is kept to a level which satisfies the requirements of NACE MR01-75 for sour service.
It should be stressed that, although the above standards form the basis for FERRINOX® 255 supply, a consistent, optimised property combination is only achieved by the targeting of a much tighter composition window and detailed knowledge, gained from long term, volume supply, of metal processing techniques and heat treatment regimes. Rigorous testing carried out on all production batches, such as ASTM G-48A at 500C to demonstrate very high pitting resistance and notch ductility testing at minus 460C to confirm sub-zero suitability, also guarantees the absence of phases potentially deleterious to ductility, corrosion resistance and weldability.
FERRINOX® 255 (UNS S32550) is categorised as a super duplex (austenitic/ferritic) stainless steel. This high performance alloy combines high mechanical strength (typically up to over 600 MPa yield strength) and good ductility with outstanding corrosion resistance to marine environments and a wide, diverse range of industrial media. These attributes result in the widespread specification of FERRINOX® 255 as an alternative to 300 series stainless steel (such as type 316), standard 22% Cr duplex steel, precipitation hardening stainless steels (typical 17/4PH) and the alloy can in some instances obviate the need to choose a much higher cost nickel based alloy
The highly attractive combination of attributes provided by FERRINOX® 255 has led to many years of successful application in Defence, Oil & Gas production, Chemicals processing, Pollution Control (FGD), Pulp & Paper Production, Architecture and Nuclear Engineering.
Super Duplex stainless steel 255 Chemical Requirements
N
Cr
Mo
Mn
C
Si
Fe
MAX
6.5
27.0
3.9
1.50
0.04
1.00
bal
MIN
4.5
24.0
2.9
255 duplex stainless steel Applications
Applications include chemical process equipment in which chlorides or phosphoric acid are encountered. The good erosion resistance of the alloy also make it suitable for pumps and valves handling hot slurries that may be abrasive as well as corrosive.
we are the Super Duplex stainless steel 255 supplier from China shanghai ,if you need any kinds of form products about Super Duplex stainless steel 255,please contact us by email [email protected]
Copyright © 2011 by Shanghai Katalor Enterprises Co., Ltd. All rights reserved