Contact us
: 0086-21-61182423
: 0086-21-61182425
: Room 301,Unit 6,lane 2500,xiupu Road,Kangqiao Industrial Area,Pudong New District,Shanghai
Why dose ASTM A240 255(S32550) Stainless Steel Have Multiple Names
Posted:2016/12/11 22:44:35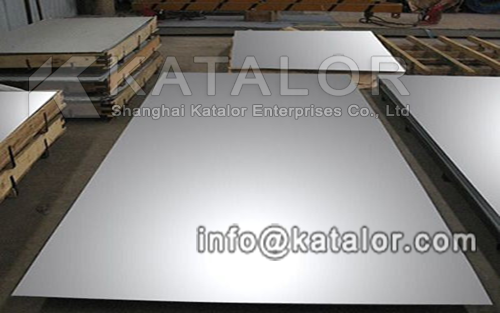 ASTM A240 255(S32550) provides high strength and wear resistance while offering superior corrosion resistance compared to 316 stainless steel. 255(S32550) Stainless Steelapplications in a number of different industries such as Offshore Oil Gas, Pulp Paper, Nuclear, Marine, Chemical Processing and Flue Gas Desulfurization.
ASME SA240 255 Chemical Composition
Grade

The Element Max (%)

C

Mn

P

S

Si

Cr

Ni

ASME SA240 255

0.04

1.5

0.040

0.030

1.0

24-27

4.5-6.5

Mo

N

Cu

Cb

Ti

2.9-3.9

0.1-0.25

1.50-2.50
Mechanical Property of 255(S32550) Stainless Steel
Grade

ASME SA240 255 Mechanical Property

Yield

Tensile

Elongation

Hardness, max

ASME SA240 255

Min Mpa

Mpa

Min %

Brinell

Rockwell B

550

760

15%

302
A240 255(S32550) Stainless Steel Features
1, Superior Corrosion Resistance
2, Crevice Corrosion
3, Chloride Stress Corrosion Cracking
4, General Corrosion in Many Environments
5, High Strength-To-Weight Ratio
6, High Fatigue Strength in Marine Environments
7, Superior Abrasion and Cavitation Erosion Resistance
8, High Mechanical Strength - (over twice the yield strength of austenitic stainless steels)
Other Terms of ASME SA240 255 Stainless Steel
◆Packaging Details: Standard export seaworthy packing or as required.
◆Delivery Time: 20-30 days, 5-7 days for stock goods.
◆Loading Port: Shanghai
◆Offer Ability: 5 000MT/Per Month.
We are a trusted and reliable brand for our high quality and good manufacturing of ASTM A240 255(S32550) Stainless Steel. Our company has been a manufacturer and exporter of ASTM A240 255(S32550) for decades, and has been sold all over the world with favorable price. As a responsible enterprise, we always stick to be your satisfying partner.
Company Name: Shanghai Katalor Enterprises
Address:Room 301, Unit 6, lane 2500, xiupu Road, Kang qiao Industrial Area, Pu dong New District, Shanghai
TEL: 0086-21-61182423
Fax: 0086-21-61182425
E-mail:[email protected]
Phone: 0 086-18317160019
Copyright © 2011 by Shanghai Katalor Enterprises Co., Ltd. All rights reserved