Contact us
: 0086-21-61182423
: 0086-21-61182425
: Room 301,Unit 6,lane 2500,xiupu Road,Kangqiao Industrial Area,Pudong New District,Shanghai
What is S235J2W steel material?
Posted:2017/6/27 23:27:22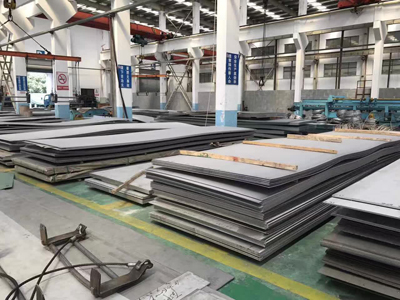 S235J2W steel material Under European standard EN10025-5 S235J2W weather resistance corrosion steel plate is mainly used in hard weather owning to its property for resisting corrosion.With the minimum yield strength 235 Mpa,and the tensile strength for the thickness belows 100mm shall be within 360 to 510 Mpa.
S235J2W steel material is an improved weather corrosion resistant steel, also called weathering steel, and anti-corrosion steel, S235J2W adopts standard of EN10025-5.
S235J2W steel material performance is very well.,Since the S235J2W steel material suffers the corrosion by rain, snow, ice, fog and other meteorological conditions, the surface of the metal S235J2W can form a coating of dark brown oxidation, which inhibits deeper penetration becuase of containing high Chromium, Copper ect. alloy composition. So S235J2W steel saves the cost of need for painting and costly rust-prevention maintenance over the years.
S235J2W steel material application is widely,S235J2W steel material is mainly used for structural steel projects, containers, truck, train, steel bridges, vessels and tanks for preventing atmosphere corrosion condition.
Shanhai Katalor offer S235J2W steel material in China,best price and high quality,more about S235J2W steel material Technical Requirements & Additional Services,contact us now!
Copyright © 2011 by Shanghai Katalor Enterprises Co., Ltd. All rights reserved