Contact us
: 0086-21-61182423
: 0086-21-61182425
: Room 301,Unit 6,lane 2500,xiupu Road,Kangqiao Industrial Area,Pudong New District,Shanghai
The definition of hot rolled S355J0W
Posted:2017/2/9 22:46:12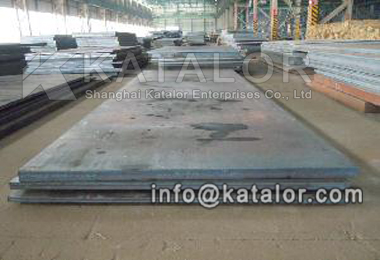 Hot rolled S355J0W is relative to the case of cold rolling, cold rolling is in S355J0W below the recrystallization temperature of rolling, hot rolling is carried out above the recrystallization temperature rolling.
Simpler, a S355J0W billet after heating after several rolling, and trimming, correct become S355J0W steel plate, this is called hot rolled. Can significantly reduce the energy consumption and reduce costs.
When hot rolling S355J0W metal plasticity, low deformation resistance, greatly reducing the S355J0W deformation energy consumption.
Hot rolling can improve the processing performance of S355J0W, the casting of the state of the bulky grain crushing, significant crack healing, reduce or eliminate the casting defects, the as-cast into deformation, improve the processing performance of S355J0W.
Phone: 0086-18317160019
TEL: 0086-21-61182423
Fax: 0086-21-61182425
E-mail: [email protected]
Skype: shanghai.katalor
Address : Room 301,Unit 6,lane 2500,xiupu Road,Kangqiao Industrial Area,Pudong New District,Shanghai
Copyright © 2011 by Shanghai Katalor Enterprises Co., Ltd. All rights reserved