Contact us
: 0086-21-61182423
: 0086-21-61182425
: Room 301,Unit 6,lane 2500,xiupu Road,Kangqiao Industrial Area,Pudong New District,Shanghai
Structural steel with alloy --A36
Posted:2016/9/7 3:57:40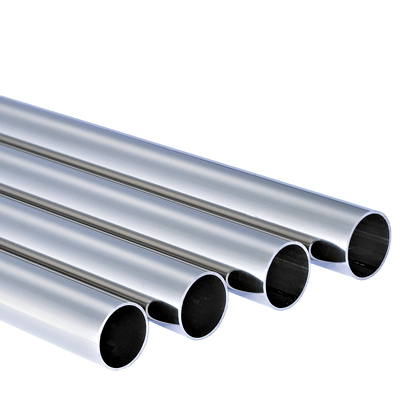 A36 steel is a standard steel alloy that is a common structural steel in the United States. The A36 standard was established by the standards organization ASTM International
As with most steels, A36 has a density of 7,800 kg/m3 (0.28 lb/cu in). Young's modulus for A36 steel is 200 GPa (29,000,000 psi).A36 steel has a Poisson's ratio of 0.26, and a shear modulus of 75 GPa (10,900,000 psi).
A36 steel in plates, bars, and shapes with a thickness of less than 8 in (203 mm) has a minimum yield strength of 36,000 psi (250 MPa) and ultimate tensile strength of 58,000–80,000 psi (400–550 MPa). Plates thicker than 8 in have a 32,000 psi (220 MPa) yield strength and the same ultimate tensile strength.The Electrical Resistance of A36 is 0.0000153 ohm/cm. A36 bars and shapes maintain their ultimate strength up to 650°F. Afterward, the minimum strength drops off from 58,000 psi: 54,000 psi at 700°F; 45,000 psi at 750°F; 37,000 psi at 800°F.
A36 is produced in a wide variety of forms, including:
steel Plate
steel Structural Shapes
steel Bar
steel Sheet
A36 is readily welded by all welding processes. As a result, the most common welding methods for A36 are the cheapest and easiest: shielded metal arc welding (SMAW, or stick welding), gas metal arc welding (GMAW, or MIG welding), andoxyacetylene welding. A36 steel is also commonly bolted and riveted in structural applications.
Katalor (China) is the most acclaimed manufacturer, exporter, distributor and supplier of industrial A36 with required test certificates. We will be happy to quote best price for small and large quantities & can typically deliver the A36 in minimum time frame anywhere around the globe.
Our broad product range makes your individual wishes possible and also meets the extraordinary demands.
Phone: 0086-18317160019
TEL: 0086-21-61182423
Fax: 0086-21-61182425
E-mail: [email protected]
Skype: shanghai.katalor
Address : Room 301,Unit 6,lane 2500,xiupu Road,Kangqiao Industrial Area,Pudong
New District,Shanghai
Copyright © 2011 by Shanghai Katalor Enterprises Co., Ltd. All rights reserved