SUS347 stainless steel Applications
Posted:2015-11-30 03:23:49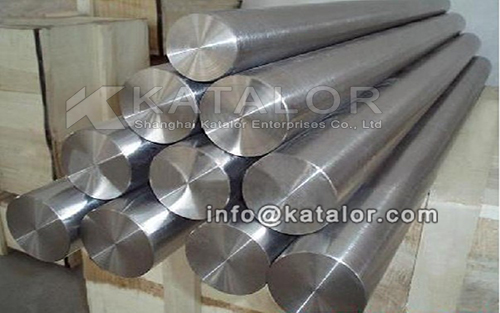 SUS347 stainless steel is resistant to intergranular rot of austenitic stainless steel, with excellent acid, alkali, salt solution corrosion resistance, SUS347 stainless steel hardness, toughness is weak, cold stamping, welding and resistance Oxidation is good.
SUS347 Chemical composition:
JIS G4305

Chemical Composition(%)

C

Si

Mn

P

S

Ni

SUS347

<0.08

<1.00

<2.00

<0.045

<0.030

9.00/13.00
Type

Yield Strength

Tensile Strength

elongation

Hardness

N/mm2

N/mm2

%

HB

HRB

HV

SUS347

>205

>520

>40

<187

<90

<200
SUS347 Applications:
For Types SUS347 include those for welded construction and parts subjected to heating in the carbide precipitation range, aircraft collector rings, aircraft exhaust stacks, boiler casings, cabin heaters, carburetor air intensifier tubes, exhaust manifolds, fasteners, fire walls, flash boilers, flexible couplings, furnace heating elements, jet engine parts, large mufflers for stationary diesel engines, pressure vessels, stack liners, all-welded tank car for carrying chemicals, annealing box inner covers, collector rings, expansion joints, heat resistors, heavy wall welded equipment, welded tanks for storing organic chemicals, wire cloth and screens (industrial).
Katalor in the production of SUS347 stainless steel constantly explore the innovation, hoping to create a wider use, better quality SUS347 stainless steel, in the process, we produced the best SUS347 stainless steel. Katalor, do a good job of steel.
Phone: 0086-18317160019
TEL: 0086-21-61182423
Fax: 0086-21-61182425
E-mail: [email protected]
Skype: shanghai.katalor
Address : Room 301,Unit 6,lane 2500,xiupu Road,Kangqiao Industrial Area,Pudong New District,Shanghai