Contact us
: 0086-21-61182423
: 0086-21-61182425
: Room 301,Unit 6,lane 2500,xiupu Road,Kangqiao Industrial Area,Pudong New District,Shanghai
S355J0WP steel stock in China
Posted:2017/5/25 21:20:23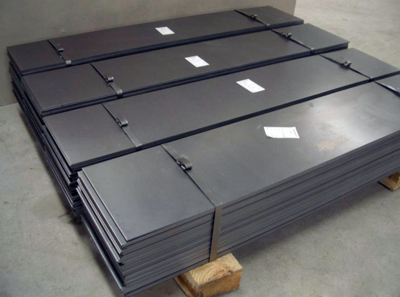 Katalor can offer you the S355J0WP steel stock high quality, competitive price and fast delivery.S355J0WP steel stock, the steel is especially intended for use in heavily loaded parts of welded structures such as, bridges, flood gates, storage tanks, water supply tanks, etc., for service at ambient and low temperatures.
S355J0WP Steel stock Introduction,If filler metal without improved atmospheric corrosion resistance is used ensure that the weld itself is weather resistant. Before welding, any surface layer which has already been formed should be removed to a distance of 10 mm to 20 mm from the joint edges. Special precautions should be taken when welding steel grades S355J0WP steel stockand S355J2WP with a high phosphorus content.
S355J0WP steel stock Implementation of the standards: EN10025-5: 2004 (European standard)
S355J0WP steel V shaped impact test temperature is at 0 degree and min energy is 27J
Size range for S355J0WP steel plate and flat bar is : 1.2-100mm * 1000-3800mm * 3000-18000 mm
Size range for S355J0WP sections shapes is : 1.2-40mm (thickness)
S355J0WP steel Delivery status: hot-rolled or normalizing + tempering, specific delivery status should be specified in the warranty book.
S355J0WP steel stock applications:
S355J0WP steel for bridges, ships, power plant equipment, material handling equipment, machinery manufacturing and other engineering and welded structure to withstand high loads.
More about S355J0WP steel stock,contact us at any time.
Copyright © 2011 by Shanghai Katalor Enterprises Co., Ltd. All rights reserved