Contact us
: 0086-21-61182423
: 0086-21-61182425
: Room 301,Unit 6,lane 2500,xiupu Road,Kangqiao Industrial Area,Pudong New District,Shanghai
NM400A steel plate stock in China
Posted:2017/6/14 21:19:21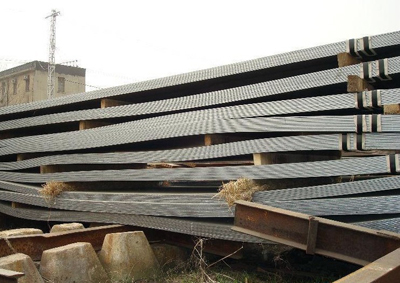 NM400A steel plate belongs to anti-corrosive steel plate. It is also called Chinese abrasion resistant steel plate. The letter N and M are the abbreviation of Nai and Mo which means abrasion resistance in Chinese. The number 400 stands up the toughness of steel and the letter A stands up the steel's grade. NM400A follows the GB/T24186-2009 standard.
The mechanical properties of NM400A steel plate is three times to five times than common low alloy steel. It can improve the function of anti-corrosive in order to extend the using time and reduce the production costs. It can be used in processing and manufacturing structure steels about mine mountains and varies of engineering machines. The cutting method of NM400A steel plate is best apply cold cutting and hot cutting. Cold cutting method includes water jet cutting, cutting, sawing and abrasive cutting, and hot cutting method includes oxygen fuel flame cutting. Whatever which kind of cutting method,Shanghai Katalor steel company will strictly do this work.
The advantages of NM400A steel plate are high wear resistance (25 times than Q235/mild steel, 5 times than NM360), long service life (40times longer than mild steel plate, 3-4 times longer than HARDOX) and high heat resistance (Q235 base plate less than 480℃, low alloy heat resistant base plate less than 540℃). Q235 steel is equivalent to A36 steel plate. Furthermore, NM400A steel plate can also reduce the maintenance costs and improve equipment operation. And the most important is it can improve the environment pollution caused by the waste worn materials and reduce the labor workers costs.
If you need NM400A steel plate, you can contact us at any time.
Copyright © 2011 by Shanghai Katalor Enterprises Co., Ltd. All rights reserved