Material EN 10149-2 S315MC
Posted:2018-11-30 18:09:11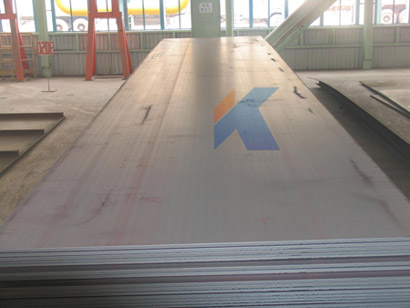 Material: EN 10149-2 S315MC
EN 10149-2: flat products made of weldable, hot-rolled, high yield strength steels for cold forming.
Common grades: S315MC, S355MC, S420MC, S460MC,S500MC, S550MC, S600MC, S700MC
Category: high yield strength steel, automobile frame steels, thermomechanical rolled steels, alloy quality steel
Material EN 10149-2 S315MC Steel Specification
Thickness:1.2-20mm
Width:1220-4200mm
Length:5000-18000mm
Notes: coil thickness ≤ 12mm
MOQ: 5 PC
Stock : 200 tons
MTC: Available
S315MC Steel Plates Processing: cutting, welding, grinding, forming drilling, testing.
Delivery condition: supplied in thermomechanically rolled delivery condition.
Material EN 10149-2 S315MC Steel Application
Our EN 10149-2 S315MC alloy quality steel plates are structural steels for applications that requires high yield strength. This alloy can be used in many load bearing applications for its high yield like cold pressed parts and sections. S420MC quality steel bears amazing welding and forming properties. The high yield strength makes it usable in automobile frames, pipes, and loas bearing beams. Katalor can produce S420MC alloy quality steel products according to customer's requriement.