Hot Sale ABS DH32 Shipbuilding Steel Plate Features
Posted:2015-11-30 05:04:58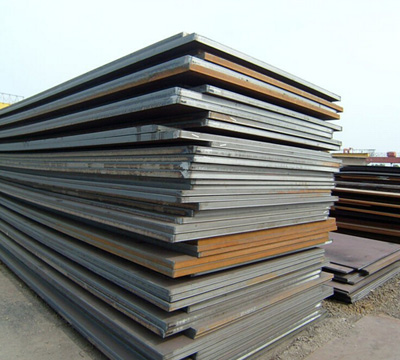 ABS DH32 Shipbuilding Steel Plate are standardcarbon steels. ABS DH32 are mainly used to contribute hull of ships and the cranes of break bulker and vessels in low temperature oceans. All of our stock is the high quality ABS DH32 shipbuilding steel plate. Shanghai Katalor Enterprises Co., Ltd has a large number of stocks.

AB/DH32high Strength Chemical Composition

Grade

The Element Max (%)

C

Si

Mn

P

S

Al

N

AB/DH32

0.18

0.1-0.50

0.90-1.6

0.035

0.035

0.015

-

Nb

V

Ti

Cu

Cr

Ni

Mo

0.02-0.05

0.05-0.10

0.02

0.35

0.2

0.4

0.08
ABS DH32 Shipbuilding Steel Plate Specification
Steel Standard: ABS (American Bureau of Shipping)
Thickness:3mm-250mm
Width:1200mm-4200mm
Length:3000mm-12000mm
Meanwhile, the size can be customized.
Delivery Condition: TMCP, QT, N, AR, CR, A, Q and NT
Trade Terms: FOB, CFR, CIF
Payment Terms: T/T, Irrevocable at sight L/C
Delivery Time: Generally 20-35days
Shanghai Katalor Enterprises is Chinese supplier/exporter of various kinds of steel, for example, low alloy structure plate, carbon structure plate, alloy structure plate, bridge plate, building structure plate, shipbuilding and oil platform plate, boiler and pressure vessel plate, mould plate, we are a professional ABS DH32 Shipbuilding Steel Plate stockist and supplier. We can supply different product type and grades of ABS Grade DH. If you want to get the ABS DH32 Shipbuilding Steel price, please do not hesitate tocontact us.
Thanks for your time!
TEL:0086-21-61182423
Fax :0086-21-61182425
E-mail:[email protected]
Phone:0086-18317160019