EN10025-5 05CuPCrNi Weathering Steel 
Posted:2015-11-30 23:19:47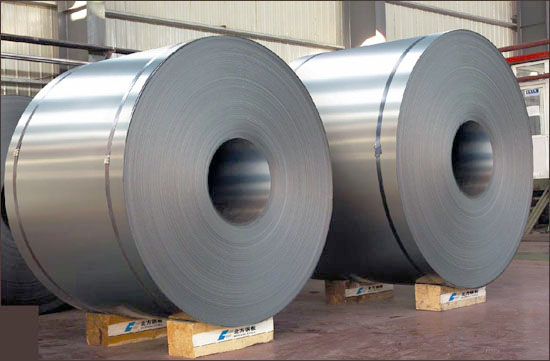 05CuPCrNi with oxygen in the air reacts at the surface to form a layer of dense oxide protective film; this oxide layer as a protective film which prevents corrosion of the steel layer of protection. This layer constantly renewed, and over time form.
Chemical Composition(%) and Mechanical Property:
Grade

Chemical Composition(%)

C MAX

Mn

Si

P

S MAX

China TB/T 1979 05CuPCrNi

0.09

0.20-0.50

0.25-0.50

0.06-0.12

0.02

Grade

Mechanical Property

Tensile Strength(Mpa)

Yield Strength(Mpa)

% Elongation min

China TB/T 1979 05CuPCrNi

310

440

26
Feature of 05CuPCrNi:
Excellent weather resistance
Long service life
Environmental friendly
Good performance of high mirror polishing
Anti-acid, anti-rust after heat- treatment
Good corrosion resistance
Resistance for erosive attack
Low deformation rate
Good stability
Application of 05CuPCrNi :
Used in different weather. It has good anti rust protection and welding ability and is used in shipping container,support frame of outside building etc. Remarkably enhances the anti-corrosive performance of the structural element, lengthens the structural element service life, 05CuPCrNi Weather Resistant Steel coil is used in Vehicle, Bridge, Tower, Container And So On.
Heat Treatment of 05CuPCrNi:
Hot Rolled
CR, Normalized
Quenched, Tempering
TMCP
lectroslag Remelting Technical
05CuPCrNi steel Specification:
Thickness: 6mm to 300mm
Width: 1500mm to 4050mm
Length: 3000mm to 15000mm
Phone: 0086-18317160019
TEL: 0086-21-61182423
Fax: 0086-21-61182425
E-mail: [email protected]
Skype: shanghai.katalor
Address : Room 301,Unit 6,lane 2500,xiupu Road,Kangqiao Industrial Area,Pudong New District,Shanghai