EN 10025-2 S355 J0 H Section Special Use
Posted:2015-11-30 04:53:44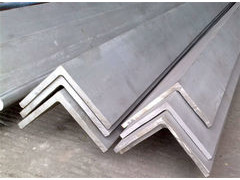 EN 10025-2 S355 J0 H Section΄s cross-section is looks like English letter "H", so that we called as H Section, it's also called as universal beam and so on. Since all parts of the H Section are at right angles, so that H Section can be bending ability at all directions, simple construction, saving cost, light weight of structure
EN10025 S355 J0 H Section Steel Chemical Composition Analysis
Grade

% by max

Name

Number

C

Si

Mn

P

S

N

Cu

S355J0

1.0553

0.23

0.60

1.70

0.040

0.040

0.014

0.60
EN10025 S355 J0 H Section Mechanical Properties:
Grade

Yield strength
MPa

Tensile strength
MPa

Elongation
%

Minimum impact
J
Thickness≤
150 mm

Test temperature
℃

Thickness mm

Thickness mm

Thickness mm

Name

Number

≤16

>16
≤40

≥3
≤40

≥3
≤40

S355J0

1.0553

355

345

470-630

22

27

0
1,Better Bending ability, about 5% to 10% over than I beam.
2,Two surfaces of Flanges parallel to each other so that it is easy to connecting, processing, install.
3,Compared with the welding I beam, low-cost, high-precision, low residual stress, and do not need the expensive welding materials and weld inspection, it will saving about 30% Steel production cost
4,Same cross-section under load. Hot-rolled steel H Beam is lighter than conventional steel about 15% -20%.
We are a trusted and reliable brand for our high quality and good manufacturing of EN 10025-2 S355 J0 H Section .Our company has been a manufacturer and exporter of EN 10025-2 S355 J0 H Section for decades, and has been sold all over the world with favorable price. As a responsible enterprise, we always stick to be your satisfying partner.
Company Name: Shanghai Katalor Enterprises
Address:Room 301,Unit 6,lane 2500,xiupu Road, Kang qiao Industrial Area, Pu dong New District, Shanghai
TEL:0086-21-61182423
Fax:0086-21-61182425
E-mail:[email protected]
Phone:0086-18317160019