Contact us
: 0086-21-61182423
: 0086-21-61182425
: Room 301,Unit 6,lane 2500,xiupu Road,Kangqiao Industrial Area,Pudong New District,Shanghai
Duplex Stainless Steel - SS 329 / S32900 / 1.4460 Maching Performance
Posted:2016/12/16 1:12:01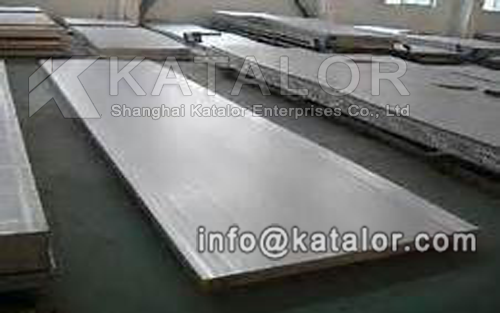 SS 329 Stainless steels are high-alloy steels which have high corrosion resistance than other steels owing to the presence of large amounts of chromium in the range of 4 to 30%. Duplex Stainless steel 329 can be used for heat exchangers, chemical tanks, refineries, shafts (marine, etc) pressure vessel parts, flanges, fittings & pipes for the oil and gas industries and offshore technology, paper industry, compressor parts.
ASTM A240 329 Chemical Composition
Grade

The Element Max (%)

C

Mn

P

S

Si

Cr

Ni

ASTM A240 329

0.08

1.0

0.04

0.030

0.75

23-28

2.0-5.0

Mo

N

Cu

Cb

Ti

W

1.0-2.0
Mechanical Properties of Duplex Stainless Steel SS 329
Grade

ASTM A240 329 Mechanical Property

Yield

Tensile

Elongation

Hardness, max

ASTM A240 329

Min Mpa

Mpa

Min %

Brinell

Rockwell B

485

620

15%

269
Principal Design Features of Duplex Stainless Steel - SS 329
One of the most widely used precipitation hardening grades in the business. While soft and ductile in the solution annealed condition, S32900 is capable of high properties with a single precipitation or aging treatment. Characterized by good corrosion resistance, high harness, toughness and strength.
SS 329 Machinability
Long, gummy chips characterize this alloys machinability. It can be machined in the annealed condition, however condition
S32900 Welding
Successfully welded by common fusion and resistance methods, this alloy should not be joined by oxyacetylene welding.
1.4460 Forging
Soak for 1 hour at 2150 F (1177 C) prior to forging. Do not work below 1850 F (1010 C). Post-work solution treatment is required prior to final hardening.
Shanghai Katalor Enterprises Co., Ltd. is located in Shanghai, a Chinese steel production company, we have first-class technical level, and mechanical equipment. We have a number of foreign procurement companies to establish friendly and cooperative relations to high-quality product quality and service level at home and abroad. If you need Duplex Stainless Steel - SS 329 / S32900 / 1.4460, please contact us promptly, and you are welcome to come to visit our factory, we hope to reach a friendly cooperation with you.
Copyright © 2011 by Shanghai Katalor Enterprises Co., Ltd. All rights reserved