Contact us
: 0086-21-61182423
: 0086-21-61182425
: Room 301,Unit 6,lane 2500,xiupu Road,Kangqiao Industrial Area,Pudong New District,Shanghai
China, India Go Against the Flow
Posted:2016/9/21 22:17:03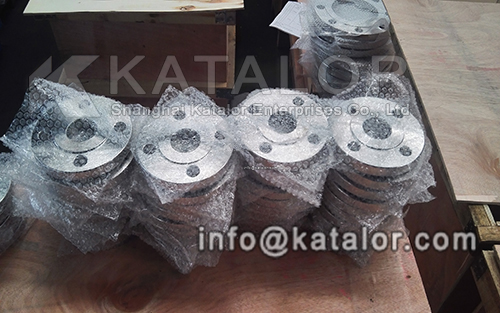 For the first time in many months, China's year-on-year performance recorded a decline of 0.1%. However, crude steel production by the top supplier rose to 68.57 million tons in August, up 3% year-on-year and 2.6% higher than July.
"We expect that production will remain high because better profitability is encouraging mills to boost output," Kevin Bai, a researcher at the consultancy Commodities Research Unit Group's Beijing office, told Bloomberg. "But one of the factors to watch is going to be stricter government policy to cut output and obsolete capacity. Less than half of their target has been met."
A pick-up in Chinese steel prices this year has helped ease crisis conditions in the global industry, although exports from the Asian nation remain elevated, spurring trade tensions. China has said it will tackle its own overcapacity by cutting as much as 150 million tons, or about 13% of its total, by 2020. That campaign is already falling short, with only 47% of capacity shut this year by end-July, from a target of 45 million tons.
At a time when a surplus is forcing steel mills to close around the world, India's debt-laden producers are strongly defying the global trend and gearing to supply more of the metal than ever. Indian mills produced 63.03 million tons of crude steel during January-August and posted a 5.3% rise compared to last year. The country's August output also increased 8.6% compared with the similar period of 2015 and stood at 8.08 million tons.
According to Bloomberg, India is targeting record output in 2016 and wants to almost triple capacity over the next decade. They expect demand in the world's third-largest steel producing country to grow four times the current rate, as Prime Minister Narendra Modi embarks on huge investments in railroads, highways and ports, including $44 billion pledged for this year.
"It is an ambitious move and a strategic decision by steel companies to up their production," Gunjan Aggarwal, an analyst at CRU Group, a commodity researcher, said by telephone from Mumbai. "They are trying to recover the ground they had lost in the last two years or so to imports."
Like big steel markets in the US and Europe, India was inundated with cheap supplies from China, the biggest producer and exporter. While Indian demand has doubled in the past decade as the economy expanded, the country still produces more than it consumes. Record imports sent steel prices in January to a six-year low. The slump led to losses for JSW Steel Ltd., Steel Authority of India Ltd., and Tata Steel Ltd., the largest producers, during the fiscal year that ended on March 31.
If you are interested in China steel supplier,please contact Katalor:
Phone: 0086-18317160019
TEL: 0086-21-61182423
Fax: 0086-21-61182425
E-mail: [email protected]
Skype: shanghai.katalor
Address : Room 301,Unit 6,lane 2500,xiupu Road,Kangqiao Industrial Area,Pudong New District,Shanghai
Copyright © 2011 by Shanghai Katalor Enterprises Co., Ltd. All rights reserved