Carbon and Low-alloy High-strength Steel Plate JIS G3106 SM490B
Posted:2015-11-30 03:33:19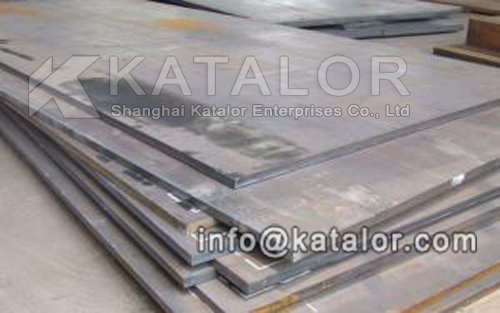 JISG3106 SM490B steel plate is mainly used for welded bridges, boats, motor vehicles, oil and gas tanks and other structural parts used hot rolled steel plates. JIS G3106 SM490B Steel Plate is also used in Construction of Bridges, Highway Construction and Other Engineering construction.
Mechanical property for SM490B Structural steel:

Thickness (mm)

SM490B

≤ 16

> 16 ≤ 40

> 40 ≤ 75

> 75 ≤ 100

> 100 ≤ 160

> 160

Yield strength (≥Mpa)

325

315

295

295

285

275

≤ 100

> 100

Tensile strength (Mpa)

490-610

400-610
Chemical composition for SM490B Structural steel (Ladle Analysis Max%)

Main chemical elements composition of SM490B

Thickness(mm)

C

Si

Mn

P

S

T≤50

0.18

0.55

1.60

0.035

0.035

50<T

0.20
Equivalent grades of grade SM490B (1.8818)

Equivalent steel grade of SM490B

Europe

Belgium

Germany

France

Italy

Sweden

India

USA

U.K

S 355 JR

AE 355 B

-

E 36-2

Fe 510 B

SS21,32,01

IS 961

A633 gr A,C,D

50 B
Technical Requirements Additional Services:
♦ Low temperature impacting test
♦ Ultrasonic test under EN 10160,ASTM A435,A577,A578
♦ Issued Original Mill test certificate under EN 10204 FORMAT 3.1/3.2
♦ Shot blasting and Painting, Cutting and welding as per end user's demands
Shanghai Katalor Enterprises Co., Ltd is a big complex combined steel stockist whose business related with trade, processing, storage and transportation. we are specialized in supplying SM490B steel. We have the good quality and advanced equipment, our products meet the state standard, and also available for customers' requirement. If you have any need of JIS G3106 SM490B steel, please do not hesitate to contact us by email [email protected], we can do our best to help you!