Contact us
: 0086-21-61182423
: 0086-21-61182425
: Room 301,Unit 6,lane 2500,xiupu Road,Kangqiao Industrial Area,Pudong New District,Shanghai
Austenitic SUS309S stainless steel Process Approach
Posted:2016/9/21 23:54:15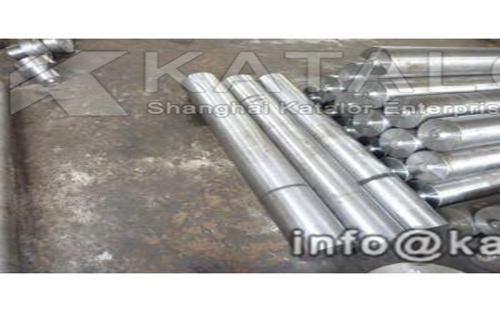 SUS309S stainless steel (UNS S30900 / S30908) austenitic stainless steel is mainly used in high temperature environments. Its high chromium content and nickel content ensures good corrosion resistance and oxidation resistance. Compared with the 304 austenitic alloy, which at room temperature strength to be a little higher.
Chemical Composition of SUS309S
Grade

The Element (%)

C

Mn

P

S

Si

Cr

SUS309S

≤0.08

≤2.0

≤0.045

≤0.03

≤1.0

22.0-24.0

Ni

Mo

N

Cu

Al

Nb

12.0-15.0

-

-

-

-

-
Mechanical Property of SUS309S
Grade

Yield Strength

Tensile Strength

Elongation

Hardness, Max

SUS309S

Min Mpa

Min Mpa

Min %

HB

HRB

HV

205

520

40

187

90

200
SUS309S Process Approach:
The main reason for annealing these alloys is to produce a fine recrystallized structure, to achieve uniform grain size, the decomposition of harmful chromium carbide precipitates. To ensure complete annealing, the material must be placed 2050-2150 ° F (1120-1175 ° C) within a temperature range of time required per inch of thickness of about 30 minutes. This is just a general approach. Special circumstances may require special treatment. After appropriate annealing, these grades are primarily austenitic at room temperature, a small amount of ferrite may also be present.
Katalor is one of the Chinese suppliers of steel industry, we guarantee quality service, perfect product and a competitive price, if you have the demand for steel, please contact us as soon as possible
Phone: 0086-18317160019
TEL: 0086-21-61182423
Fax: 0086-21-61182425
E-mail: [email protected]
Skype: shanghai.katalor
Address : Room 301,Unit 6,lane 2500,xiupu Road,Kangqiao Industrial Area,Pudong New District,Shanghai
Copyright © 2011 by Shanghai Katalor Enterprises Co., Ltd. All rights reserved