Contact us
: 0086-21-61182423
: 0086-21-61182425
: Room 301,Unit 6,lane 2500,xiupu Road,Kangqiao Industrial Area,Pudong New District,Shanghai
ASTM A285/A285M-12 Specification
Posted:2017/7/19 23:21:12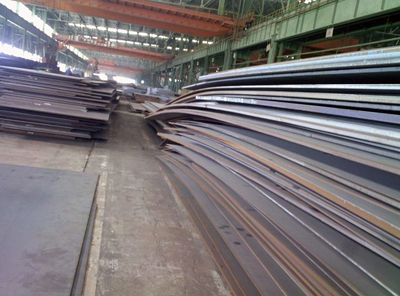 Here is ASTM A285/A285M-12 Specification,Katalor steel offer all kinds of steel stock in China,factory price and high quality.
Standard Specification for Pressure Vessel Plates, Carbon Steel, Low- and Intermediate-Tensile Strength
1.1 This specification covers carbon steel plates of low- and intermediate-tensile strengths which may be made by killed, semi-killed, capped, or rimmed steel practices at the producer's option. These plates are intended for fusion-welded pressure vessels.
1.2 Plates under this specification are available in three grades having different strength levels 1.3 The maximum thickness of plates under this specification, for reasons of internal soundness, is limited to a maximum thickness of 2 in. [50 mm] for all grades.
Note 1—For killed carbon steels only refer to the following ASTM specifications:
A 299/A 299M Pressure Vessel Plates, Carbon Steel, Manganese-
Silicon.
A 515/A 515M Pressure Vessel Plates, Carbon Steel, for
Intermediate- and Higher-Temperature Service
A 516/A 516M Pressure Vessel Plates, Carbon Steel, for Moderate-
and Lower-Temperature Service.
1.4 For plates produced from coil and furnished without heat treatment or with stress relieving only, the additional requirements, including additional testing requirements and the reporting of additional test results, of Specification apply.
1.5 The values stated in either inch-pound units or SI units are to be regarded separately as standard. Within the text, the SI units are shown in brackets. The values stated in each system are not exact equivalents; therefore, each system must be used independently of the other. Combining values from the two systems may result in nonconformance with the specification.
If you need any ASTM A285/A285M-12 Specification steel grade and other steel,contact us now.
Copyright © 2011 by Shanghai Katalor Enterprises Co., Ltd. All rights reserved