Contact us
: 0086-21-61182423
: 0086-21-61182425
: Room 301,Unit 6,lane 2500,xiupu Road,Kangqiao Industrial Area,Pudong New District,Shanghai
ASTM A240 Grade 347 Stainless Steel Chemical/Physical/Mechanical Properties
Posted:2017/2/9 0:13:42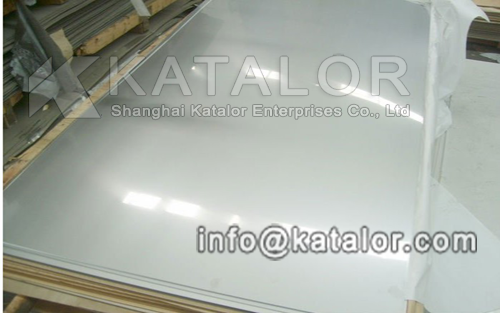 Type 347 is a stabilized austenitic stainless steel similar to type 304 with an addition of Columbium and Tantalum. Alloy 347 stainless steel plate can be easily welded and processed by standard shop fabrication practices.
Grade 347 Stainless Steel Common Applications
Aircraft collector rings, Aircraft exhaust stacks, Boiler casings, Cabin heaters, Furnace heating elements, Heavy wall welded equipment
Composition of ASTM A240
Carbon

.08 Max

Manganese

2.00 Max

Phosphorus

.045 Max

Sulfur

.030 Max

Silicon

.75 Max

Chromium

17.00 - 19.00

Nickel

9.00 - 13.00

Nitrogen

.10 Max

Molybdenum

Mechanical Properties(Annealed, Per ASTM A240)

UTS

75 ksi Min

Elongation % in 2"

40.00 Min

Rockwell Hardness

RB95.00 Max
Features of ASTM A240 Grade 347
1, Good creep strength up to 1500°F
2, Maintains good corrosion resistance in applications where the temperature is between 800°F and 1500°F.
3, Good resistance to corrosion in the as welded condition.
Standard Inventory Specifications
UNS S34700
AMS 5512
AMS 5646
ASTM A 269
ASTM A 276
ASTM A193
ASME SA 269
ASME SA 276
EN 1.4550
PWA-LCS
GE-S400/1000
Welcome new and old customers come to visit Katalor mill and company in china, we are professional ASTM A240 347 stainless steel supplier and exporter for many years. If you cooperate with us, I assure you that we definitely won't disappoint you.
Copyright © 2011 by Shanghai Katalor Enterprises Co., Ltd. All rights reserved