Contact us
: 0086-21-61182423
: 0086-21-61182425
: Room 301,Unit 6,lane 2500,xiupu Road,Kangqiao Industrial Area,Pudong New District,Shanghai
ASTM A240 Austenitic 201/4372 Stainless Steel for Design Engineers
Posted:2016/12/20 2:57:44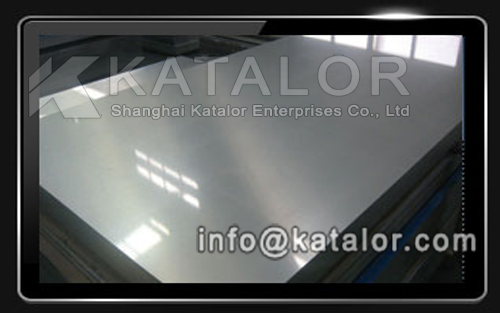 ASTM A240 Austenitic 201is a low-nickel stainless steel with properties, is used in applications where a combination of high mechanical strength and good formability as well as corrosion resistance is needed. Austenitic 201/4372 Stainless Steel is also used in Household appliances, Kitchen utensils, Sinks, Doors and windows, Railroad cars.
201 Chemical Composition
Grade

The Element Max (%)

C

Mn

P

S

Si

Cr

Ni

ASTM A959 201

0.15

5.5-7.5

0.060

0.030

1.0

16.0-18.0

3.5-5.5

Mo

N

Cu

0.25
Mechanical Property of ASTM A240 Austenitic 201
Grade

ASTM A959 201

Yield

Tensile

Elongation

Hardness, max

ASTM A959 201

Min Mpa

Mpa

Min %

Brinell

Rockwell B

260

515

40%

217

95
Austenitic 201/4372 Stainless Steel Key Points
Certification: ISO
Standard: JIS/GB/DIN/ASTM/AISI
Thicknesses: Up to 200mm
Length: 2,000-8,000mm or as customer request
Width: 1,000, 1,219, 1,240, 1500, 1,800, 2,000mm
Supply ability: 3,500mt per month
Minimum order quantity: 2t
Type: Stainless steel
Model number: 304, 304L, 309, 309S, 310, 310S, 316, 316L, 321
Applications: Foodstuff, gas, metallurgy, biology, electron, chemical, petroleum, boiler, nuclear energy Medical equipment, fertilizer and more
A240 Austenitic 201/4372 Stainless Steel Cold Forming
201 is considered a formable stainless and is often drawn, stamped and headed. It work hardens easily and should be followed by anneal.
Heat Treatment of ASTM A240 Austenitic 201
201 cannot be heat treated for hardness. Hardness can only be achieved by cold working.
Shanghai Katalor Enterprises Co., Ltd is a big complex combined steel stockist whose business related with trade, processing, storage and transportation. we are specialized in supplying ASTM A240 Austenitic 201/4372 Stainless Steel. We have the good quality and advanced equipment, our products meet the state standard, and also available for customers' requirement. If you have any need of201/4372 Stainless Steel, please do not hesitate to contact us by email [email protected], we can do our best to help you!
Copyright © 2011 by Shanghai Katalor Enterprises Co., Ltd. All rights reserved