Contact us
: 0086-21-61182423
: 0086-21-61182425
: Room 301,Unit 6,lane 2500,xiupu Road,Kangqiao Industrial Area,Pudong New District,Shanghai
ASTM A203 Grade A pressure vessel steel plate heat treatment
Posted:2017/1/4 2:27:57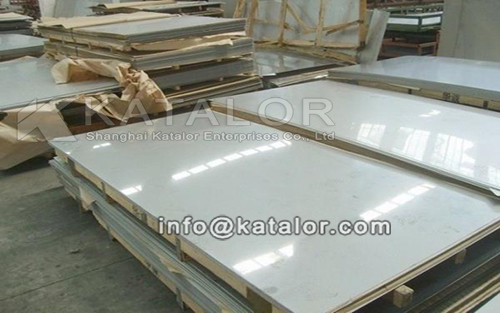 ASTM A203 Grade A is a kind of steel plate under the standard of ASTM A203/A203M.ASTM A203 Grade A steel contains a lot of nickel elements, is a nickel alloy steel plate used for Pressure Vessel, Boiler, Storage Tanks and Heat Exchanger in Oil, Gas Project.
ASTM A203 Grade A chemical elements:
Thickness(mm)

C

Si

Mn

P

S

Ni

T≤50

0.17

0.15-0.40

0.70

0.035

0.035

2.10-2.50

50<T

0.20

0.80
ASTM A203 Grade A steel Mechanical Properties :
Grade

Nominal Nickel
Content %

Yield Strength, min, ksi [MPa]

Tensile Strength, min, ksi [MPa]

Elongation in 8 in. [200 mm], min, %

Elongation in 2 in. [50 mm], min, %

A203 Grade A

2.25

37 [255]

65-85 [450-585]

15

19
A203 Grade A Size range:
Thickness: 6MM to 150MM,
Width: 1500mm to 4050mm,
Length: 3000mm to 15000mm
A203 Grade A Steel Services
Cutting, Painting, Pretreatment, and HIC, NACE.
A203 Grade A Heat Treatment:
All plates of Grades A, shall be normalized If approved by the purchaser for Grades A, cooling rates faster than air cooling are permissible for improvement of the toughness, provided the plates are subsequently tempered at not less than 1100°F [595°C] for not less than 1⁄2 h.
Katalor is specialized in boiler steel plates. We have ten year experience in the exportation of steel plates A203 Grade A .We sincerely hope new and regular customers could come to visit our mill and inquiry from Katalor.
【E-mail: [email protected]】
【Web:www.katalor.com】
【TEL: 0086-21-61182423】
【Skype: becky li】
【Whatsapp:+8615538304508】
Copyright © 2011 by Shanghai Katalor Enterprises Co., Ltd. All rights reserved