Contact us
: 0086-21-61182423
: 0086-21-61182425
: Room 301,Unit 6,lane 2500,xiupu Road,Kangqiao Industrial Area,Pudong New District,Shanghai
ASME SA516gr70 Steel Plate Mill Test Certification
Posted:2017/3/14 22:51:18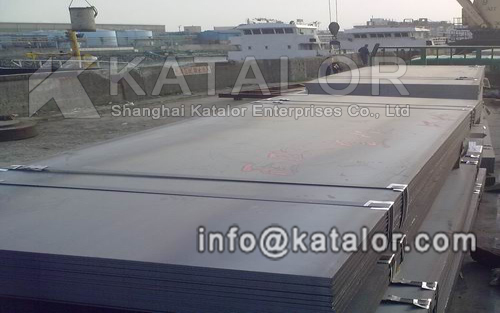 SA516gr70 is mainly used for boiler and pressure vessel fabrication which is ideally suited to the high standards set by the oil, gas and petrochemical industry. ASME SA516gr70 are also used in Pressure Vessel, Boiler, Storage Tanks and Heat Exchanger in Oil, Gas Project.
Key Words: ASME SA516 Grade 70(SA516GR70) Boiler steel plate, ASME SA516 Grade 70(SA516GR70) Pressure Vessel Steel plate, ASME SA516 Grade 70(SA516GR70) Storage Tanks Steel plate.
Equivalent Specifications and Standards of ASTM A516 Grade 70
| | |
| --- | --- |
| Standard | Description |
| ASTM/ASME | A/SA516 - Grade 70 |
| DIN Standard | - |
| British Standard | BS1501-224-490A/B |
| European Norm | EN10028 P355GH |
Chemical Composition and Mechanical Property:
Grade

Chemical Composition (%)

C

Mn≥

Si

P

S

SA516 Grade 70(SA516GR70)

0.27-0.31

0.13-0.45

0.79-1.30

0.035

0.035

Grade

Mechanical Property

Tensile Strength(MPa)

Yield Strength(MPa)

% Elongation in 2 in.(50mm) min

Impacting Test Temperature(°C)

SA516 Grade 70(SA516GR70)

485-620

260

17

-20,40,-60
We are a trusted and reliable brand for our high quality and good manufacturing of ASME SA516gr70 Steel Plate. Our company has been a manufacturer and exporter of SA516gr70 for decades, and has been sold all over the world with favorable price. As a responsible enterprise, we always stick to be your satisfying partner.
Copyright © 2011 by Shanghai Katalor Enterprises Co., Ltd. All rights reserved