Contact us
: 0086-21-61182423
: 0086-21-61182425
: Room 301,Unit 6,lane 2500,xiupu Road,Kangqiao Industrial Area,Pudong New District,Shanghai
API 5l X80 psl 2 Steel pipe/tube
Posted:2016/12/21 0:43:43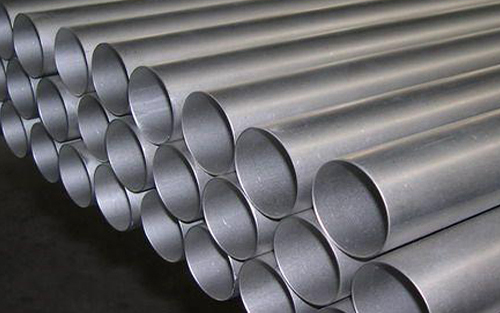 API 5l X80 psl 2 grade high strength low alloy steels pipe with with good toughness at low temperatures and better weldability to be produced, with high mechanical strength, good weldability and low hardenability, suitable for manufacturing pipes used in transporting many different kinds of fluids under pressure, such as oil and its derivatives
API 5l X80 psl 2 Chemical composition:
Grade

C

Ti

Mn

P

S

API 5l X80 psl 2

Seamless

0.24

0.06

1.40

0.025

0.015

Welded

0.22

0.06

1.85

0.025

0.015
API 5l X80 psl 2 Mechanical property:
Grade

Thickness
Mm

Yield

Tensile

Elongation

API 5l X80 psl 2

Min mpa

Mpa

Min %

552-690

621-827

A
API 5l X80 psl 2 Application:
Buildings, infrastructure, tools, ships, automobiles, machines and appliances are all made from steel. Steel is frequently used because it is durable and safe. Building materials underground may be susceptible to rotting and pests. Since steel is non-combustible and makes it harder for fire to spread, it is good to use when building homes.
API 5L Line Pipe Specifications for these pipes regulate usage for standard Grade A and Grade B pipes, with Grade X indicating stronger variants for drilling, production and transport requirements for offshore, arctic, deep well or harsher environments. Katalor can help supply all of the API 5L X 80 PSL 2 Pipe or linepipe supplies that your company needs for use in the oil or natural gas industries.
Phone: 0086-18317160019
TEL: 0086-21-61182423
Fax: 0086-21-61182425
E-mail: [email protected]
Skype: shanghai.katalor
Address : Room 301,Unit 6,lane 2500,xiupu Road,Kangqiao Industrial Area,Pudong New District,Shanghai
Copyright © 2011 by Shanghai Katalor Enterprises Co., Ltd. All rights reserved