Contact us
: 0086-21-61182423
: 0086-21-61182425
: Room 301,Unit 6,lane 2500,xiupu Road,Kangqiao Industrial Area,Pudong New District,Shanghai
API 5L x70 PSL 2 steel pipe Application
Posted:2016/8/16 22:47:53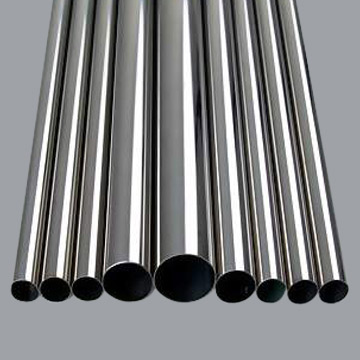 The American Petroleum Institute specification API 5L X70 PSL2 covers seamless and welded steel line pipe. This is steel pipe for pipeline transportation systems in the petroleum and natural gas industries. API 5L X70 PSL2 is suitable for conveying gas, water, and oil.
API 5L X70 PSL2 Chemical Composition:
Grade

The Element (%)

C

Mn

P

S

Ti

API 5L X70 PSL2

≤0.22

≤1.65

≤0.025

≤0.015

≤0.06
API 5L X70 PSL2 Mechanical Properties:

Grade

Yield Strength

Tensile Strength

Elongation

Charpy V Notch Impact Test

Degree

Min Value

API 5L X70 PSL2

Mpa

Min Mpa

Min %

-

J

483-621

565-758

-

-
API 5L X70 PSL2 Application;
Buildings, infrastructure, tools, ships, automobiles, machines and appliances are all made from steel. Steel is frequently used because it is durable and safe. Building materials underground may be susceptible to rotting and pests. Since steel is non-combustible and makes it harder for fire to spread, it is good to use when building homes. ASTM A106 Carbon steel pipe is highly resistant to shock and vibration. API 5L X70 Grade Steel Pipe PSL2 is Environmentally Friendly as well Cost-Effective.
katalor offers API 5L X70 PSL2 steel pipe . We can offer standard lengths, or we can cut follow your order. Other services available include shotblasting, priming, mitring and pre-drilling.
Out of office hours? No problem – please use our Contact Form and we'll get back to you.
Phone: 0086-18317160019
TEL: 0086-21-61182423
Fax: 0086-21-61182425
E-mail: [email protected]
Skype: shanghai.katalor
Address : Room 301,Unit 6,lane 2500,xiupu Road,Kangqiao Industrial Area,Pudong New District,Shanghai
Copyright © 2011 by Shanghai Katalor Enterprises Co., Ltd. All rights reserved