Contact us
: 0086-21-61182423
: 0086-21-61182425
: Room 301,Unit 6,lane 2500,xiupu Road,Kangqiao Industrial Area,Pudong New District,Shanghai
ABS Grade AH32, ABS AH32 Steel Plate Manufacturer and Supplier
Posted:2016/7/8 22:35:10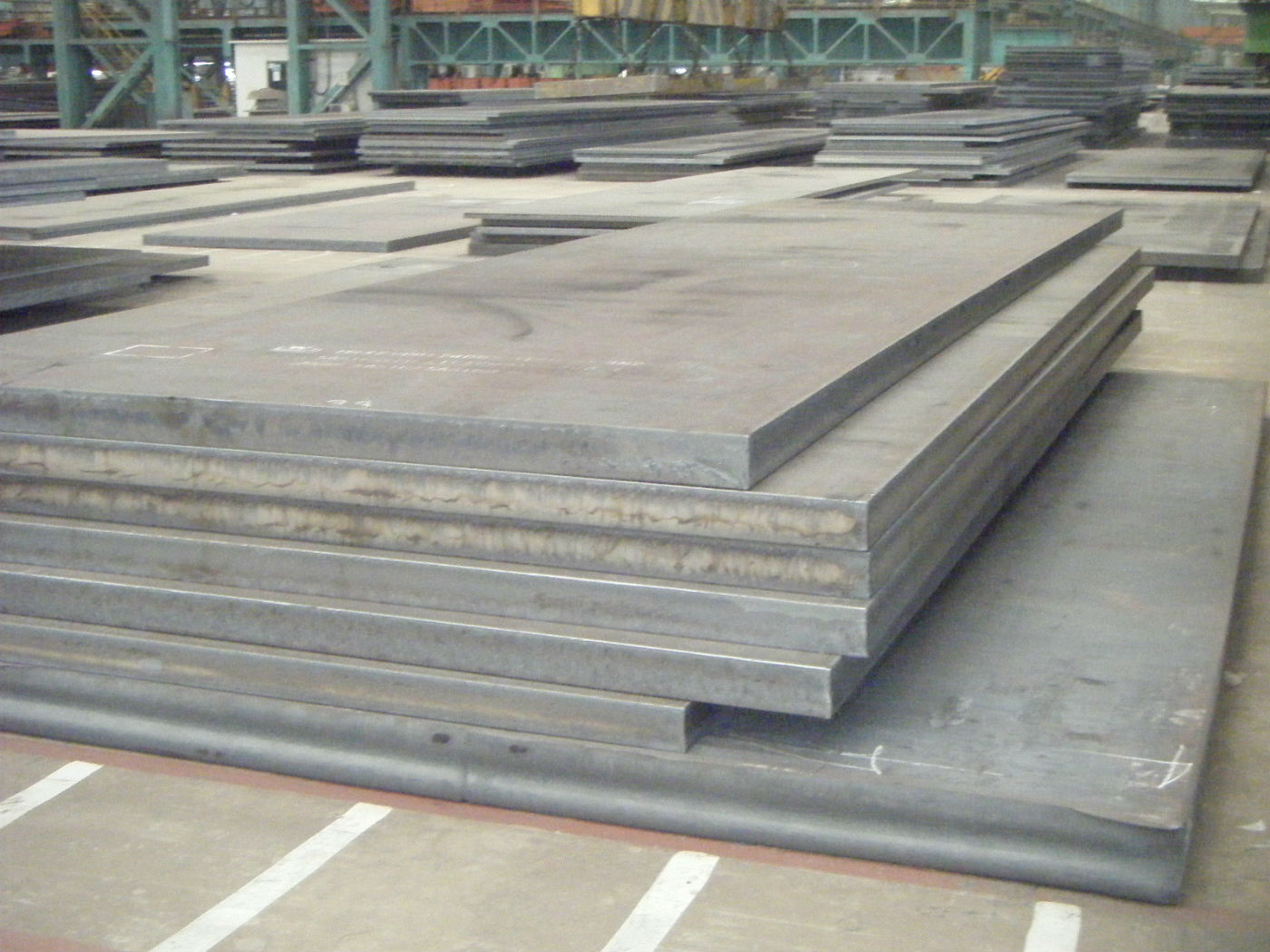 ABS AH32 steel is a kind of high tensile strength marine steel. Shanghai Katalor Enterprises Co., Ltd designed it for making the offshore oil drilling platform, the hull of ship building and ship repairing, the platform pipe joints and other components.
ABS AH32 Steel Plate Specification
Steel Standard: ABS (American Bureau of Shipping)
Thickness: 6mm to 240mm,
Width: 1500mm to 4020mm
Length: 3000mm to 12000mm.
Besides, the size also can be customized
ABS Grade AH32 Chemical Composition and
AB/AH32 high Strength Chemical Composition

Grade

The Element Max (%)

C

Si

Mn

P

S

Al

N

AB/AH32

0.18

0.1-0.50

0.90-1.6

0.035

0.035

0.015

Nb

V

Ti

Cu

Cr

Ni

Mo

0.02-0.05

0.05-0.10

0.02

0.35

0.2

0.4

0.08
ABS Grade AH32 Mechanical Property
Grade

Mechanical Property

Thickness

Yield

Tensile

Elongation

AB/AH32

mm

Min Mpa

Mpa

Min %

t≤50

315

440-590

22%

50<t≤70

315

440-590

22%

70<t≤100

315

440-590

22%
our Advantange
First, Best Quality: Professional in steel knowledge for guidance steel property.
Second, The most Competitive Price: Shanghai Katalor Enterprises Co., Ltd provides the most lowest price
Third, Fast Delivery: Closest relationships with china national mills for guidance delivery time and even delivery in advance.
Shanghai Katalor Enterprises Co., Ltd is a big complex combined steel stockist, whose business related with trade, processing, storage and transportation. As a professional globe steel pipe supplier, we promise we can offer you the qualified ABS AH32 Steel Plate, More information about ABS AH32 Steel Plate, please feel free to contact us by email [email protected], we will always do our best to help you.
Copyright © 2011 by Shanghai Katalor Enterprises Co., Ltd. All rights reserved